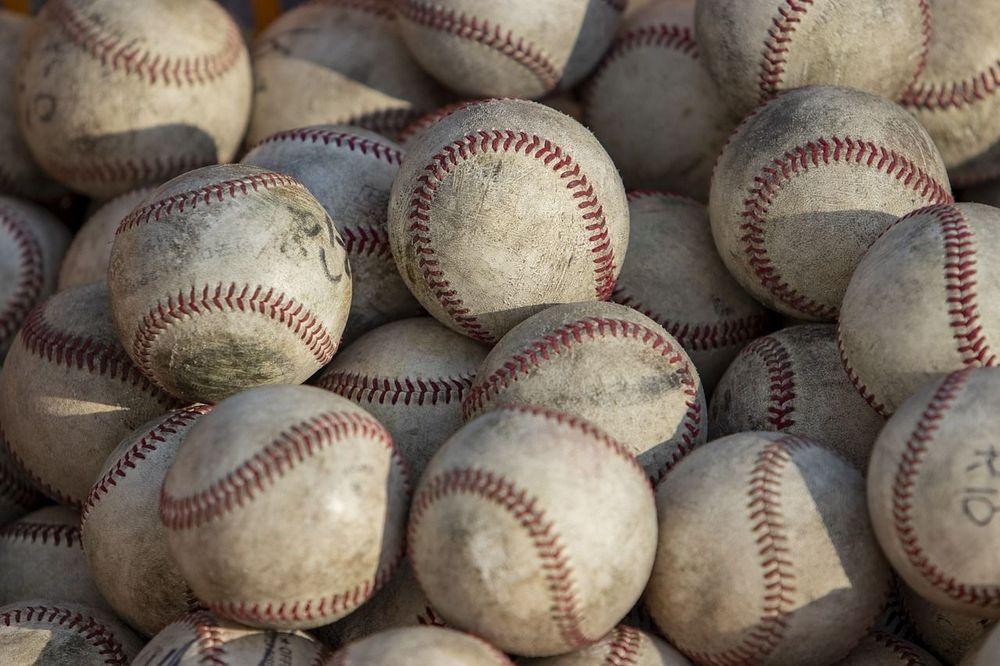 2022 Trade Deadline Primer
It's officially trade season! With the deadline less than a month away, rumors are starting to pick up. Use this primer to prepare yourself before the action really starts.
What You Need to Know
Thanks in part to the new CBA, this deadline will be a little different from what we're used to. For one, it is a little later in the season than usual – Tuesday, August 2 at 6 p.m. ET. The new CBA allows the commissioner to set a date between July 28 and August 3 for each season, and with the delayed start to the 2022 season due to the lockout, a later deadline makes sense.
Also keep in mind that the Qualifying Offer system may be ending. Under the previous model, free agents who spent their entire season with one club could be given the Qualifying Offer and, if the player declined and signed a contract elsewhere, the team that lost them would receive draft pick compensation in return. Previously, this gave high-level players a slight bump in value: for rentals, the selling team could opt to hang onto a player if their asking price was not met and would instead receive the draft pick the following year, while for controllable players, the value of that future pick could be factored into the buying team's return.
But the QO system is currently in purgatory. If the league and the MLB Players Association can come to an agreement on terms for an international draft, the Qualifying Offer will be no more; if they cannot, it will return as it was. During the offseason, we saw players like Chris Bassitt receive lower returns than expected, as if teams were no longer factoring the possibility of draft pick compensation into the calculation. We adjusted our model accordingly.
This season, Willson Contreras is likely the only rental who would receive a hypothetical QO, though controllable players like Luis Castillo, Frankie Montas, Bryan Reynolds and others might have seen it down the line. And this may all be moot anyway, as the league and union have a set deadline of July 25 to come to an agreement on the international draft (though we saw during the CBA negotiations how loose those deadlines can be).
Expanded playoffs may also play a role in deadline activity this year, though it's hard to gauge exactly how. On the one hand, more playoff spots means more potential buyers, less sellers and, potentially, a bidding war for the few available stars. On the other, the reformatted playoffs mean all but the two best teams in each league will start with a best-of-three Wild Card series, and a bubble team like the White Sox or Giants may be hesitant to give up meaningful young talent when just two losses could end their season.
Finally, a reminder about the October bonus. Teams do not directly pay players' salaries in the postseason; they are paid through playoff bonus pools. Therefore, a contending team can expect a quality player to provide up to an additional month of field value to the team at zero monetary cost. That gives players above a certain (admittedly subjective) threshold a little boost in surplus value. This bonus has already been factored into the values shown on our site.
Bubble Teams
With 12 playoff spots, the breakdown of buyers and sellers has changed somewhat. As of time of writing on July 12, the Miami Marlins are 41-44 and the Chicago White Sox are 41-45. In a normal environment, that might be enough to have them consider selling. But with the expanded playoffs, they are four games and three and a half games back of a Wild Card spot, respectively. Granted, they would have to leapfrog quite a few teams to get there, but it isn't unrealistic to say a single week could change either team's outlook drastically.
With that being said, here's a quick rundown of each of the current bubble teams as of July 12 – with the almost certainty that one or more of these teams will make significant movement in either direction between now and August 2.
American League:
Seattle Mariners (45-42, 12.0 back in AL West, tied for third AL WC) – Given their offseason moves and the urgency to break a lengthy postseason drought, it seems likely that, barring a total flop, the Mariners will be buyers. They need a second baseman, outfield depth and relief help, but how aggressive they'll be remains to be seen. If they were to sell, they wouldn't have a ton to move – mainly starting pitchers Chris Flexen and Marco Gonzales, utility man Adam Frazier, and maybe recent acquisition Carlos Santana.
Toronto Blue Jays (45-42, 16.5 back in AL East, tied for third AL WC) – Their near miss in 2021 (and similar lack of hope for a division title) has the Blue Jays in nearly the same spot as the Mariners. They need pitching and have blocked infield prospects that could be dealt to get it. If they wanted to go bigger, they could even move one of their valuable young catchers – Danny Jansen, Gabriel Moreno or Alejandro Kirk. But that seems unlikely.
Cleveland Guardians (43-42, 3.5 back in AL Central, 1.0 back of third AL WC) – The Guardians are playing with house money, as they've been better than expected with the youngest team in baseball. That youth means all they could really sell would be low-value relievers (barring a surprise trade of Shane Bieber or Zach Plesac). They've never been too aggressive as buyers, but they have more talent than they'll be able to fit on a roster and they were in the Matt Olson sweepstakes last winter, so keep an eye on Cleveland.
Baltimore Orioles (43-44, 18.5 back in AL East, 2.0 back of third AL WC) – Huh? That's right, Baltimore's recent hot streak has somehow brought it within striking distance of a Wild Card spot. That's unlikely to continue, and it still seems likely the Orioles will sell. But perhaps their window is closer than expected and they'll think twice about moving controllable players like Cedric Mullins, Jorge Lopez, Austin Hays and others.
Texas Rangers (40-44, 15.5 back in AL West, 3.5 back of third AL WC) – The Rangers' offseason aggression wasn't enough for them to be seen as a likely playoff team by many, and so far that's exactly how the 2022 season has played out. They clearly want to win soon, so don't expect them to tear anything down, but most rentals should be available. They could buy one or more controllable players as well.
Los Angeles Angels (38-49, 19.0 back in AL West, 7.0 back of third AL WC) – The Angels are a lost franchise. They've repeatedly failed to build a contender around Mike Trout and Shohei Ohtani and again find themselves on the outside looking in, more likely to sell than buy at the deadline. Maybe they have a late July hot streak in them, but if not, they'll be once again selling off some low-value rentals and trying again next offseason.
National League:
Philadelphia Phillies (46-41, 8.0 back in NL East, tied for third NL WC) – The Phillies have played well enough after firing manager Joe Girardi to now share hold of a playoff spot. They have plenty of needs – as expected, their bullpen and defense leave a lot to be desired, and now they need to try to replace Bryce Harper's production – but their payroll is sky-high and they've had difficulty developing their prospects. They're a team that might not be good enough to justify trading top prospects, but also might be too old and expensive to justify standing pat. They'll be fascinating to watch this trade season.
St. Louis Cardinals (47-42, 2.0 back in NL Central, tied for third NL WC) – The Cardinals aren't really a bubble team; they're almost certainly buyers. According to FanGraphs playoff odds, they have a better chance of winning the weak NL Central than clinching a Wild Card spot. Their young lineup has stepped up, but they could use a starter, a couple bullpen arms, and a quality bench bat (likely an outfielder).
San Francisco Giants (43-42, 13.0 back in NL West, 2.0 back of third NL WC) – Predictably, the Giants haven't been able to repeat their magical 2021 season. They're smart and talented enough to still be in the playoff hunt, but natural aging and regression has them fighting for a playoff spot rather than cruising in. Barring a disaster, they're more likely to buy than sell, though teams would salivate at the possibility of Carlos Rodon becoming available. Instead, a quality starter, an infield bat and a catcher will be the likely targets.
Miami Marlins (41-44, 12.0 back in NL East, 4.0 back of third NL WC) – Marlins fans are frustrated, and rightfully so. A surprise 2020 playoff appearance was followed by 2021 mediocrity, and then an offseason of spending was followed by … more mediocrity so far in 2022. Miami's strength is still in its rotation, though what was once an enviable stock of talented young arms has been thinned a little by injuries and underperformance. Again, a teardown is unlikely, but a poor July could leave many veteran bats and relievers on the block. If they're in the race, they'll continue their hunt for an above average centerfielder, and will likely shuffle their bullpen.
Obvious Trade Chips
These lists are not exhaustive – plenty of other players will certainly be traded between now and August 2 – but here's what you need to know about some of the notable likely trade targets and their values.
The Top Arms
Luis Castillo, SP, Cincinnati Reds: $38.5M
Frankie Montas, SP, Oakland Athletics: $25.4M
Tyler Mahle, SP, Cincinnati Reds: $18.9M
Castillo and Montas clearly lead the starting pitching market, with Mahle a close third. All three righties come with a year and a half of team control remaining and will be highly sought after. Castillo is the most expensive of the three (approximately $14.7 million owed through 2023, compared to $10.1 million for Montas and $11.2 million for Mahle) but has the highest surplus value due to a stronger track record and cleaner bill of health (Montas and Mahle are both currently dealing with shoulder soreness). Barring any significant injury complications, expect all three to be dealt.
The Top Bats
Willson Contreras, C, Chicago Cubs: $10.3M
Andrew Benintendi, OF, Kansas City Royals: $9.3M
Josh Bell, 1B/DH, Washington Nationals: $5.6M
Similar to the above starting pitchers, these are the clear "big three" rental hitters. Each has been at least 25% better than the average hitter by wRC+, and offers unspectacular defense. Their teams aren't going anywhere, and as rentals, there is no reason to keep them (though Contreras could hypothetically be given the Qualifying Offer if it were to return next offseason). They'll each be owed about $4-5 million down the stretch, and their teams could choose to maximize their return by eating some or all of that remaining contract.
The Innings Eaters
Paul Blackburn, SP, Oakland Athletics: $7.1M
Jose Quintana, SP, Pittsburgh Pirates: $2.9M
Zach Davies, SP, Arizona Diamondbacks: $0.7M
Wade Miley, SP, Chicago Cubs: -$3.5M
The tier of certainly available arms after the top three is uninspiring to say the least. Our model continues to dislike Miley, whose results outpace his peripherals (it had him as a non-tender candidate last winter, accurately predicting his DFA by the cost-cutting Reds). Quintana and Davies could each reliably eat innings, though Davies' recent shoulder injury puts his status into question. Assuming health, each of the three will go to teams who miss out on Castillo, Montas and Mahle but need innings safely covered.
Blackburn stands out among this group in many ways: age, value, years of control, track record, and risk. He's enjoyed an All-Star first half out of nowhere, more than doubling his career fWAR and bringing his career bWAR from -0.2 to 2.0. He's controllable through 2025, and is only projected by the model to make $4.8 million during that span, but he's out of options and there's a very real possibility he completely pumpkins. The A's will look to sell high, but we'll see if they find any takers.
The "Proven Closers"
Andrew Chafin, LHRP, Detroit Tigers: $4.3M
Michael Fulmer, RHRP, Detroit Tigers: $3.1M
David Robertson, RHRP, Chicago Cubs: $1.7M
Alex Colome, RHRP, Colorado Rockies: -$1.5M
There are no truly elite relievers on the market, but of the dozens who will switch teams, at least these four rentals have significant late-inning experience. Chafin in particular will be highly sought after, as the market is especially thin on lefty relievers. Colome is interesting, as his performance has never been supported by his peripherals, but he appears to have found success in Colorado of all places. The Rockies are reportedly open to moving him, and if he holds strong through July, it's possible a team bites for a higher price than our model currently suggests.
The Depth Pieces
Kyle Farmer, C/IF, Cincinnati Reds: $5.8M
Tommy Pham, OF, Cincinnati Reds: $4.2M
Joey Gallo, OF, New York Yankees: $3.6M
Nelson Cruz, DH, Washington Nationals: -$0.6M
Farmer isn't an exciting hitter, but he's a versatile player with two and a half years of team control, though he hasn't caught at all this season and that's long been part of his appeal. Pham is a likely rental (2023 mutual option is unlikely to be picked up by both sides) who has hit well lately, but some teams may be turned off by clubhouse concerns. Gallo's stock has fallen dramatically over the past 12 months, as just a year after giving up a significant prospect package to acquire him, the Yankees now want to cut bait; the Padres have long been linked as a possible suitor. Cruz is still working his way back from a slow start and might have enough left in the tank to help a contender out.
One to Watch
Brandon Drury, IF, Cincinnati Reds: $4.9M
Drury was originally included below in the "Others of note" section. But the more I thought about it, the more I realized he deserves more attention than that. Drury has never been anything more than a bench bat, and he excelled in that role with the Mets in 2021, posting a 114 wRC+. He played that into a regular role with the Reds this season and he took that opportunity and ran with it. He has 18 home runs and a 136 wRC+ while making starts at every infield position. In previous years, he's seen time in the corner outfield spots as well. Some contender is going to give up a notable prospect package for two months of Drury, making him an excellent bargain pick-up by the rebuilding Reds.
Others of note: Tony Kemp, 2B, Oakland Athletics: $2.4M; Robbie Grossman, OF, Detroit Tigers: $1.7M; Dallas Keuchel, SP, Arizona Diamondbacks: $1.2M; Cam Gallagher, C, Kansas City Royals: $1.1M; Cesar Hernandez, 2B, Washington Nationals: $0.7M; Joe Jimenez, RHRP, Detroit Tigers: $0.3M; Matt Moore, LHRP, Texas Rangers: $0.1M; Ian Kennedy, RHRP, Arizona Diamondbacks: $0.0M; Lou Trivino, RHRP, Oakland Athletics: -$0.3M; Chad Kuhl, SP, Colorado Rockies: -$0.4M; Chad Pinder, UT, Oakland Athletics: -$0.5M; Sean Doolittle, LHRP, Washington Nationals: -$0.6M; Tucker Barnhart, C, Detroit Tigers: -$0.8M; Drew Smyly, SP, Chicago Cubs: -$0.9M; Jordan Lyles, SP, Baltimore Orioles: -$1.0M; Michael Pineda, SP, Detroit Tigers: -$1.2M; Mychal Givens, RHRP, Chicago Cubs: -$1.2M
It Depends
The Controllables
Sean Murphy, C, Oakland Athletics: $64.5M
Ramon Laureano, OF, Oakland Athletics: $46.1M
Ian Happ, OF, Chicago Cubs: $23.8M
Josh Staumont, RHRP, Kansas City Royals: $14.4M
Scott Barlow, RHRP, Kansas City Royals: $12.9M
Carson Kelly, C, Arizona Diamondbacks: $10.3M
Cole Irvin, SP, Oakland Athletics: $5.2M
Jordan Luplow, OF, Arizona Diamondbacks: $4.3M
Merrill Kelly, SP, Arizona Diamondbacks: $3.4M
Each of these players are on clear sellers, but have considerable team control remaining, meaning less urgency to make a deal now unless the right offer comes along. It doesn't seem too likely that offer will come along for Murphy – teams don't like to trade for catchers midseason, and until he can get his traditional numbers a bit more in line with his batted ball data, it might be hard for him to return full value. Laureano has hit well in his return from a PED suspension, but his center field defense has graded poorly in a limited sample, and it remains to be seen if the A's are willing to give up their more affordable young players. As for Irvin, they'll need someone to eat innings if they move both Montas and Blackburn, and other teams may see Irvin as a product of the spacious Coliseum rather than a serviceable back-end arm on a contender.
Happ might seem like a slam dunk, as he's in the midst of the best season of his career with only a year and a half of team control remaining. But the Cubs don't seem keen on a full teardown and didn't move Willson Contreras in a similar situation last year. Staumont and Barlow aren't elite relievers, but could be a single tweak away from it and would have many suitors.
Carson Kelly has had trouble staying on the field this year, and when he's played, he's been dreadful. Even if the Diamondbacks are ready to move on, it might be difficult to find fair value. Luplow has been forced to play against righties too often and would make sense for a contender in a strict platoon role. Kelly is an Arizona native through and through who was just extended prior to the season, so although they'll likely field many calls, the Diamondbacks may opt to hold on for now.
The Fan Favorites
Whit Merrifield, OF/2B, Kansas City Royals: $6.0M
Martin Perez, SP, Texas Rangers: $3.9M
Trey Mancini, 1B/OF, Baltimore Orioles: $3.0M
David Peralta, OF, Arizona Diamondbacks: $0.9M
Each of these players makes all the sense in the world as a trade candidate in pure baseball terms, but sentimental obstacles remain. Merrifield has been a possible trade chip since inking an affordable extension with Kansas City in 2019. But now, in the midst of the worst season of his career and clearly in decline, the Royals may choose to keep their guy rather than deal him for a small return.
On the other hand, Perez is enjoying an excellent year back with his original team in Texas, and is just a rental, but the team reportedly would prefer to keep him and try to extend him. Whether that's true or just posturing remains to be seen.
Mancini, who successfully returned to the Orioles after missing a year due to cancer, is an excellent story. But he's also a rental on a bad team. Would the light return be worth the publicity hit to the Orioles? Peralta is a similar fan favorite after his conversion from failed pitching prospect to a solid career as an outfielder. But he has even less surplus value and may just finish out his career with Arizona.
The Bubble Teams
Garrett Cooper, 1B, Miami Marlins: $14.0M
Anthony Santander, OF, Baltimore Orioles: $10.4M
Jorge Lopez, RHRP, Baltimore Orioles: $4.0M
Noah Syndergaard, SP, Los Angeles Angels: $3.7M
Jesus Aguilar, 1B, Miami Marlins: $0.4M
These three teams could truly go either way. Unless they're looking playoff-bound, Aguilar may be heading to a new home (or even the waiver wire), as he's been disappointing this year for the Marlins. But a cold spell could have them moving Cooper, a much more productive hitter with a year and a half of team control remaining.
While the Orioles are unlikely to make a serious run at a playoff spot, their recent hot streak may at least have the team more optimistic about its timeline. Lopez and Santander each have multiple years of team control, and while a strong month of July could boost Lopez's value in particular, it could also make Baltimore more reluctant to move on from him.
The Angels have a long uphill climb to make it back into the playoff race, and it is perhaps safest to treat them as sellers. But dealing Syndergaard would be a clear admission of failure, and if the return is as low as it seems it will be, they may choose to ride it out with him.
The Weird Teams
Michael A Taylor, OF, Kansas City Royals: $4.8M
Daniel Bard, RHRP, Colorado Rockies: $1.2M
Jose Iglesias, SS, Colorado Rockies: $1.0M
These three players should all be traded, but their teams have made odd deadline decisions in recent years, so at this point it wouldn't be all that surprising to see any of them stay. Taylor makes a lot of sense for contenders as an injury fill-in or defensive replacement, but that was true last year as well, and the Royals held onto him. Bard and Trevor Story were obvious trade candidates last year and the Rockies held onto both. While Iglesias is obviously no Trevor Story, you can't underestimate Colorado's capacity to confuse.
The Buy-Lows
Dominic Smith, 1B/OF/DH, New York Mets: $0.3M
Miguel Andujar, 1B/OF/DH, New York Yankees: -$0.6M
There is no doubt that the New York teams will look to move these two struggling sluggers. The bigger question is whether any teams will have any legitimate interest. Neither has provided any offensive value in the past two years, and neither has provided any defensive value throughout their career. They're both into their arbitration years and are running out of options. Maybe a basement-dweller like the Reds or A's would take a gamble on what little upside is left in either Smith or Andjuar, but the return would be middling at best.
The Underwater Contracts
Wil Myers, OF, San Diego Padres: -$7.5M
Mike Moustakas, 2B/3B, Cincinnati Reds: -$28.7M
Madison Bumgarner, SP, Arizona Diamondbacks: -$40.5M
These three players are clearly underwater, and whether they're moved will depend largely on how badly their teams want to get rid of them. Myers offers the lowest commitment of the bunch, as he will be a free agent after the season. The Padres are working on a tight budget and may need to move a budget like his to facilitate other additions. However, their outfield depth is extremely thin, and they may have hopes that Myers can return to his 2020-21 form.
Moustakas is a sunk cost. He offers little defensive value (if any) and is in the midst of his second consecutive season of well below average offensive production. The Reds don't have too many other financial commitments after their offseason moves. But if ownership wants to continue slashing the budget, the front office may be forced to attach Moustakas to a valuable player like Castillo or Mahle.
Bumgarner is a wild card. He's clearly past his prime, but over the past two seasons he's shown that he may have a little bit left in the tank, and in such a thin pitching market maybe the Diamondbacks can get a team to bite, especially one who may have fantasies of Bumgarner finding another level in October as he once regularly would. But the Diamondbacks don't have any particularly valuable big league trade chips they want to move at this time, so moving MadBum would likely require the team to eat salary and/or include prospects, the latter of which might not make sense.
Others of note: Christian Walker, 1B, Arizona Diamondbacks: $3.7M; Chris Flexen, SP, Seattle Mariners: $3.4M; Jonathan Schoop, 2B, Detroit Tigers: $1.7M; Adam Frazier, 2B/OF, Seattle Mariners: $1.6M; Tanner Rainey, RHRP, Washington Nationals: $0.0M; Mark Melancon, RHRP, Arizona Diamondbacks: -$1.1M; Archie Bradley, RHRP, Los Angeles Angels: -$1.3M; Dinelson Lamet, RHRP, San Diego Padres: -$2.0M; Garrett Richards, RHRP, Texas Rangers: -$2.2M; Richard Bleier, LHRP, Miami Marlins: -$2.4M; Zack Greinke, SP, Kansas City Royals: -$2.7M; Jorge Soler, OF/DH, Miami Marlins: -$3.3M; Aaron Loup, LHRP, Los Angeles Angels: -$5.6M; Paul DeJong, SS, St. Louis Cardinals: -$7.6M; Marco Gonzales, SP, Seattle Mariners: -$9.8M
Likely Staying Put
Just Too Valuable
Juan Soto, OF, Washington Nationals: $193.7M
For the full explanation, read my article. But in a nutshell, Juan Soto is worth too much in trade for any team to reasonably afford, giving the Nationals no real incentive to move him now. Instead, they can hold onto him, keep trying to work out an extension and, if unsuccessful, trade him closer to free agency when he is at a price multiple other teams can actually meet.
Controllable Arms on Optimistic Teams
Pablo Lopez, SP, Miami Marlins: $46.8M
Zac Gallen, SP, Arizona Diamondbacks: $45.3M
Both Lopez and Gallen would command a haul if available, and it's almost certain their names will be rumored throughout the coming weeks. But neither the Marlins nor the Diamondbacks want to be rebuilding forever, and both teams think they're close to contention. Moving a top arm would push their competitive window back a year or two for no real reason. Unless these teams get blown away – maybe something along the lines of last year's Jose Berrios deal – expect these two to stay put.
Too Much Value, Too Much Control
Bryan Reynolds, OF, Pittsburgh Pirates: $83.5M
Cedric Mullins, OF, Baltimore Orioles: $55.2M
David Bednar, RHRP, Pittsburgh Pirates: $33.6M
These three names are going to be extremely popular, and on the surface it makes sense: both the Pirates and Orioles have been rebuilding for years and each of these players could return an excellent prospect package to aid in that effort. But each has their own reasons a trade might not make sense. In general, it's a similar situation to Lopez and Gallen. You can't keep rebuilding forever. At some point, you have to build around the young stars you develop.
In addition, Reynolds will be missing substantial time with a recent oblique injury, and Mullins' Orioles are on fire right now, making each that much harder to trade. Of the three, Bednar probably has the best chance of being moved. Relievers are the most volatile type of player in the sport, and while Bednar's substantial team control is valuable, there's no guarantee he'll still be good in even two years, let alone three or four. But the Pirates reportedly plan on holding onto him. We'll have to wait and see.
More Rockies
German Marquez, SP, Colorado Rockies: $7.7M
C.J. Cron, 1B, Colorado Rockies: $5.9M
These two are in a similar situation to Bard and Iglesias, though since Marquez and Cron have additional years of team control, they're even less likely to move. Marquez has been a rumored trade target for years, but if the Rockies wouldn't move him before, why now, during a career-worst season? Cron especially seems to be a "Rockies Guy" whom they'll hang onto tightly despite consistent interest.
Too Underwater
Eric Hosmer, 1B, San Diego Padres: -$34.5M
Hosmer's value isn't too much lower than Moustakas', and it's even higher than Bumgarner's. So why is Hosmer so unlikely to be moved? For one, as a first baseman with a league average bat, he'll have little appeal to contenders. And unlike Moustakas with the Reds, the Padres are trying to win now, so they don't have any valuable players they'd be willing to pair with Hosmer. The only solution that could make sense is if the Padres could find a team to cover Hosmer's lofty 2022 salary (roughly $10 million the rest of the way) while San Diego retains most or all of his $13 million annually from 2023-25. But even that would cost the Padres prospects that they might rather spend on actual upgrades, while only kicking the financial burden down the curb.
Others of note: Elvis Andrus, SS, Oakland Athletics: $0.2M; Mitch Haniger, OF, Seattle Mariners: -$0.1M; Stephen Piscotty, OF, Oakland Athletics: -$4.3M; Nick Ahmed, SS, Arizona Diamondbacks: -$12.2M; Kyle Hendricks, SP, Chicago Cubs: -$13.3M; Avisail Garcia, OF, Miami Marlins: -$15.9M; Charlie Blackmon, OF, Colorado Rockies: -$20.8M
Not Happening
Mike Trout, OF, Los Angeles Angels: $115.7M
Shohei Ohtani, SP/DH, Los Angeles Angels: $109.4M
No. Nope. I don't want to hear it.
Unfortunately, we will. Every year the Angels disappoint, there is more and more reason to believe they will not be able to build a contender around the best player in the game and one of the most amazing athletes to ever play the sport. With Ohtani set to hit free agency following the 2023 season, and having made his desire to play for a contender clear, he may not be long for Anaheim if these struggles continue.
But there is no scenario in which trading one of Trout or Ohtani makes it easier to build a winner around the other, nor is there a scenario in which trading both could help a team win in either the short-term or the long-term. It is extremely unlikely that any prospect or player package coming back for either Trout or Ohtani could come anywhere near replicating their value, and given the Angels track record, there is no reason to believe they would spend the money saved on Trout's contract wisely.
Instead, barring a red-hot second half, the Angels will have one offseason left to convince Ohtani to stay and/or build a team worth staying for. If that fails, they can move him next deadline for what will still be a substantial return and try something different.
But right now, there just isn't a valid reason to move either. It isn't going to happen. Full stop.
---
As far as the buying side goes, prospects are tough to predict. In general, assume that teams will be holding onto their very best prospects – C.J. Abrams, Anthony Volpe and the like are probably safe – and that no team will fully mortgage their farm, nor will any seller accept a deal of ten dimes for a dollar.
Comment below with any names you think were missed. Otherwise, buckle up, and enjoy the ride.
NEWSLETTER? SURE, SIGN ME UP!