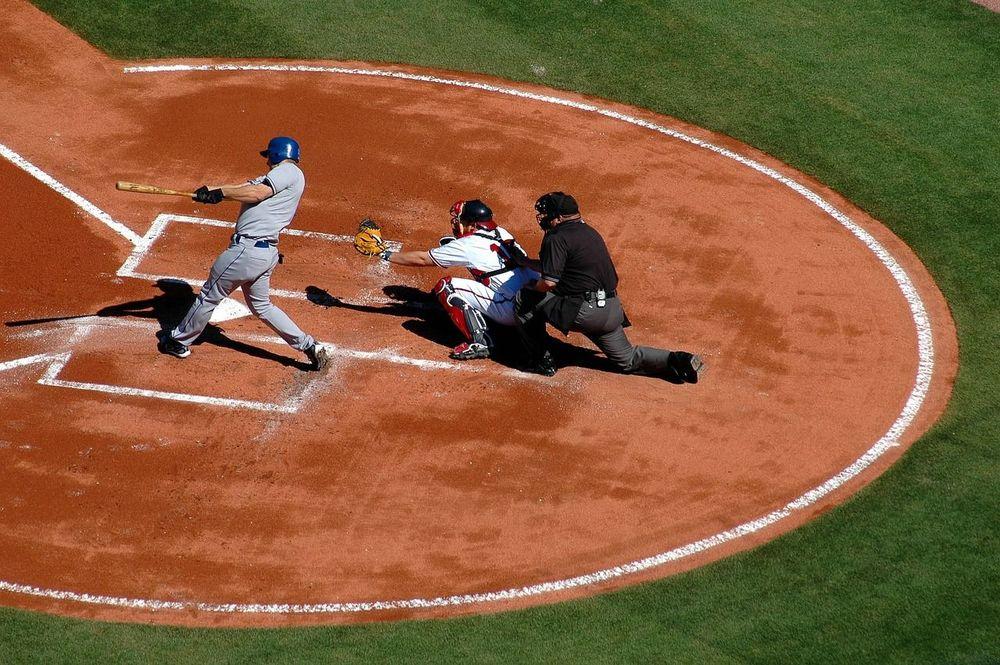 BTV 2022 Trade Deadline Roundup
Welcome to the 2022 Trade Deadline Roundup. All trades will be added to this article as they are reported.
Alex Havers and Dan Bannon contributed to this article.
– – –
August 2
Milwaukee Brewers acquire RHP Trevor Rosenthal ($0.0M) from the San Francisco Giants in exchange for OF Tristan Peters ($0.1M)
This one was odd, as the Giants had just signed Rosenthal. It seems they wanted to get out from his remaining salary. The Brewers add yet another piece to their post-Hader bullpen puzzle.
San Diego Padres acquire C Cam Gallagher ($0.2M) from the Kansas City Royals in exchange for OF Brent Rooker ($0.0M)
Gallagher is a well-regarded defensive catcher with an option remaining. He'll serve as depth behind Jorge Alfaro and Austin Nola. Rooker is a slugger who has hit at every level of the minor leagues - exactly the type of player Kansas City should be taking a chance on.
New York Mets acquire RHRP Mychal Givens (-$0.4M) from the Chicago Cubs in exchange for RHP Saul Gonzalez ($0.1M)
Journeyman reliever Mychal Givens is traded again, as the Mets will be his fifth team in three years. Givens has been solid in his appearances this year, and has been used frequently out of the Cubs bullpen. The Mets take on approximately $2 million in salary for a middle reliever with high leverage experience toward the end of his career. Strangely, Givens was the Mets' only big league bullpen addition, despite seemingly needing a quality lefty.
Saul Gonzalez, previously not in our system, is a 6'6" 22-year-old Low-A reliever whose stuff appears to have ticked up in 2022. The Cubs are happy to take a low-likelihood flier for a mid-tier relief rental.
St. Louis Cardinals acquire C Austin Allen ($0.0M) from the Oakland Athletics in exchange for RHP Carlos Guarate ($0.1M)
Cincinnati Reds acquire C Austin Romine ($0.0M) from the St. Louis Cardinals in exchange for cash considerations
Pittsburgh Pirates acquire RHP Jeremy Beaseley ($0.0M) from the Toronto Blue Jays in exchange for cash considerations
Nothing to see here, just move right along.
Atlanta Braves acquire RHP Raisel Iglesias (-$8.9M) from the Los Angeles Angels in exchange for LHP Tucker Davidson ($6.8M) and RHP Jesse Chavez ($0.8M)
This buzzer-beating deal was also the fourth and final deadline move that was rejected by the model. As they did in 2019 when they acquired Mark Melancon, the Braves seemingly overpaid for a "proven closer" on an underwater contract.
The argument that Iglesias is underwater is clear. He was just signed to a backloaded four-year, $58 million contract prior to the season. That suggests that $58 million was roughly projected to be his field value over the next four years, as free agents can set their price and don't typically leave much surplus on the table. While some metrics such as K-BB% suggest Iglesias is still elite, his fastball velo and many other metrics have taken a significant step back from his 2021 dominance (as well as his preseason projections). This has a ripple effect on each of his future years under contract, as the projections for those years decrease slightly as well and leave his value negative overall.
But Atlanta either values relievers differently from our model or sees something else that makes Iglesias worth the risk. Chavez is a fairly average veteran reliever (one who has actually outperformed Iglesias by fWAR this season, albeit just by the slimmest of margins), but Davidson is a former top prospect who hasn't been given an extended MLB look. He's a nice pickup for the Angels, who can now reallocate Iglesias' salary to other positions of greater need in the offseason.
Toronto Blue Jays acquire 2B/OF Whit Merrifield ($1.0M) from the Kansas City Royals in exchange for 2B Samad Taylor ($0.8M) and RHP Max Castillo ($1.6M)
Merrifield was one of many Royals who couldn't make the team's trip to Toronto due to being unvaccinated. At the time, he alluded to a potential willingness to get the vaccine in order to join a contender, and that willingness will be tested as now he'll need the jab to be able to play in any of his new team's home games. Oddly, there has been not yet been any confirmation that he will be getting vaccinated to join his new team, and the clock is ticking; he'll need to be fully innoculated to enter Canada, so even if he opts for the single-dose Johnson & Johnson vaccine, he'll still have to wait 14 days.
Luckily for the Blue Jays, they paid a low price for the struggling utility man, so even if it takes some time to get him to Toronto (or he remains unvaccinated altogether) they won't be hurting too much. Taylor is likely a speedy bench infielder at best, while Castillo profiles as a fifth or sixth starter.
Note: On 8/4, Merrifield told reporters that he is now vaccinated.
Kansas City waited far too long to trade Merrifield. As a late blooming primary second baseman, he was never going to hold his value for long. But he did have substantial surplus as recently as two years ago due to his solid production and incredibly team-friendly contract. Instead of capitalizing then, the Royals held him through two more disappointing seasons until his value tanked entirely.
New York Yankees acquire OF Harrison Bader ($13.5M) and a PTBNL from the St. Louis Cardinals in exchange for LHP Jordan Montgomery ($14.4M)
This trade is something of a unicorn: two contenders swapped quality veteran players from positions of strength to fill positions of need. It's an easy fit for the Cardinals, who feel comfortable with Dylan Carlson in center field and won't miss Bader in the short term, as he is on the injured list due to plantar fasciitis. They desperately needed another reliable arm and Montgomery will provide quality innings for the next year and a half.
At first glance, moving a reliable arm for an injured outfielder is an odd move for the first-place Yankees. The loss of Montgomery will require both Domingo German and Jameson Taillon to take the ball every fifth day despite their struggles, at least until Luis Severino is healthy. But this was clearly a move made with the playoffs in mind. Once Bader is healthy, he'll bump Aaron Judge from center field to right field and Giancarlo Stanton from right field to DH, moves which will hopefully help keep the oft-injured sluggers fresh. The loss of Montgomery also isn't too significant in the playoffs, as he's likely bumped out of the rotation, falling behind Gerrit Cole, Frankie Montas, Nestor Cotres Jr. and a healthy Severino in the starting pitcher pecking order.
Bader is also excellent insurance for next season, with both Judge and the newly acquired Andrew Benintendi set to hit free agency this winter. And as a stipulation of the deal, if Bader's foot issue worsens and he misses the playoffs in 2022, the Yankees will get to pick a player from a predetermined PTBNL list - and given the importance of this postseason run for New York, they players on that list are likely to be better than the average PTBNL.
Philadelphia Phillies acquire RHP Noah Syndergaard ($4.7M) from the Los Angeles Angels in exchange for OF Jadiel Sanchez ($2.4m) and OF Mickey Moniak ($0.1M)
With 15 minutes to go before the deadline, Angels GM Perry Minasian contacted Dombrowski about Syndergaard. Dombrowski was content to let the deadline pass without a starter, but Minasian presented him with a deal too good to pass up. Although he isn't the pitcher he once was, Syndergaard became the best true rental arm to be dealt at the deadline, and he shores up the back of the Phillies' rotation as a de facto replacement for the injured Zach Eflin. The model tabs it as a minor underpay for Philadelphia.
With Brandon Marsh in the fold, there was no space for former #1 overall pick Mickey Moniak on the Phillies' 40-man roster. His miserable offensive performance (career wRC+ of 7) cratered his trade value. The Angels will take a big-league flier in the hopes that they can help minimize his strikeout rate and tap into the potential that made him a top draft pick. Jadiel Sanchez is a young switch-hitting outfielder with raw tools, the real prize of the deal for Los Angeles.
Minnesota Twins acquire RHP Michael Fulmer ($2.4M) from the Detroit Tigers in exchange for RHP Sawyer Gipson-Long ($0.9M)
After an up-and-down career as a starter, Fulmer has turned himself into a quality reliever. The rental will add further depth to a Twins bullpen that added Jorge Lopez earlier in the day. Gipson-Long (what a name) is a 24-year-old Double-A righty who likely has a similar transition to relief in his future.
Baltimore Orioles acquire OF Brett Phillips ($0.8M) from the Tampa Bay Rays in exchange for cash considerations
Phillips was DFA'd by Tampa Bay after its acquisition of Jose Siri, and many teams showed immediate interest. Baltimore ended up winning out. Phillips is an excellent defender and an even better clubhouse presence, an important addition for an Orioles team that just lost its soul after trading Trey Mancini. Phillips has two years of arbitration remaining.
Boston Red Sox acquire 1B Eric Hosmer (-$35.2M), OF Corey Rosier ($1.8M), 2B Max Ferguson ($1.2M) and cash (reportedly $44M) from the San Diego Padres in exchange for LHP Jay Groome ($3.5M)
Chaim Bloom smelled blood in the water and he struck. After agreeing in principle to the Soto/Bell trade (and especially after Hosmer rejected his inclusion in the deal), the Padres needed to move the incumbent first baseman and had absolutely zero leverage. Enter the Red Sox, who could use a veteran stopgap at the position and are always looking to add value however they can.
Hosmer actually has positive field value, so by convincing San Diego to eat Hosmer's salary down to the minimum, Boston has pushed his value to positive $8.8M. There's also now no risk to taking him on; if he struggles, no big deal, just cut him whenever. After adding on a pair of sweetener prospects and only sending an intriguing former first-round pick whose stock has fallen in Groome, Bloom managed to eek enough vaue out of this deal that it was fully rejected by the model. But this isn't a case of the model being off on any player values - instead, it's all about San Diego's complete lack of leverage.
Seattle Mariners acquire 1B/3B Jake Lamb ($0.0M) from the Los Angeles Dodgers in exchange for cash considerations (unknown)
Gallo essentially took Lamb's spot on the Dodgers roster. The Mariners add infield/bench depth essentially for free. Lamb has a 121 wRC+ in very limited action this year.
Minnesota Twins acquire C Sandy Leon (-$0.4M) from the Cleveland Guardians in exchange for RHP Ian Hamilton ($0.0M)
Just a minor deal. Ryan Jeffers' thumb fracture left the Twins scrambling for catching depth, and Leon is serviceable. The Guardians add some relief depth in return.
Seattle Mariners acquire C Curt Casali ($0.1M) and LHP Matt Boyd (-$1.9M) from the San Francisco Giants in exchange for RHP Michael Stryffeler ($0.1M) and C Andy Thomas ($0.1M)
Casali is a highly-regarded defensive catcher and clubhouse precense. He was also new Mariner Luis Castillo's personal catcher in Cincinnati. He'll be Cal Raleigh's backup once he returns from an oblique injury. Boyd is rehabbing a flexor tendon injury, hence his negative value. He's shown flashes of being a mid-rotation arm, but if and when he's healthy this year, the Seattle native will be used as a reliever.
The Giants' return is a pair of org guys, neither of whom were in the system at the time of the deal. For them, the trade was mostly about saving money.
San Diego Padres acquire UT Brandon Drury ($5.6M) from the Cincinnati Reds in exchange for IF Victor Acosta ($2.4M)
Drury is an excellent addition to lengthen San Diego's lineup. He has a 132 wRC+ and plays everywhere on the field. He's been incredible against lefties, posting a 172 wRC+; the Padres have struggled against southpaws, so Drury will likely find a spot in the middle of the lineup when they're on the mound. He's a cheap rental, as the Reds picked him up for just $800k this spring.
This was another fantastic house money-type move for Cincinnati. The model had this as a minor underpay by the Padres, but taking a step back, it's a win for the Reds to get any prospect of note for a career depth player like Drury. Acosta is a likely utility man himself, but at just 18, he's a lottery ticket who has plenty of time to develop into something more.
Minnesota Twins acquire RHP Tyler Mahle ($22.9M) from the Cincinnati Reds in exchange for IFs Spencer Streer ($14.0M) and Christian Encarnacion-Strand ($2.0M) and LHP Steven Hajjar ($2.4M)
The surprise Carlos Correa signing added to an already strong Twins offense, and ever since they've been connected to every top arm on the market. They finally get their man in Mahle, a solid mid-rotation arm who's been better than his surface-level numbers, especially since rebounding from a slow start. As a fly ball pitcher, he's also a good fit for Minnesota's relatively spacious ballpark, not to mention its superb center fielder Byron Buxton. Mahle is under affordable team control through 2023.
The return for Cincinnati is a bit light, but within our margin of error and accepted as a minor underpay. Steer is the clear headliner, a power-hitting infielder with a lot of helium. He could make his Reds debut this year or next. Encarnacion-Strand has huge power and some swing-and-miss; so far, his performance has outpaced his prospect ranking significantly. Hajjar was Minnesota's second-round pick in 2021. He's a high probability back-end arm.
New York Mets acquire 1B Darin Ruf ($1.9M) from the San Francisco Giants in exchange for 3B/OF JD Davis ($0.9M), LHP Nick Zwack ($1.6m), RHP Carson Seymour ($0.9M) and LHP Thomas Szapucki ($0.7M)
The Mets upgrade their offensive corps against left-handed pitching by acquiring a journeyman slugger in Ruf. His offense this year has been approximately league average, but the Mets will likely let Ruf's 151 wRC+ against left-handed pitching go to work by pairing him in a platoon with recently acquired Daniel Vogelbach. Ruf represents a present upgrade over J.D. Davis's bat, which better fits the win-now Mets' present needs.
For the Giants, they turn a player unlikely to be in their long-term plans into four players, including three prospects. They've done well to acquire Davis, a younger version of Ruf: a lefty-smasher who they can tinker with at the major league level. While none of the pitchers are too significant, the Giants have added some upside in Zwack's offspeed pitches, and some safety in Szapucki, who figures to at minimum be an up-and-down starter for his remaining option year. While this is a minor overpay for the Mets, Davis had no space on their 40-man after the upgrade and Ruf is a more reliable hitter for the stretch run, so they'll accept it as a cost of doing business.
Philadelphia Phillies acquire RHRP David Robertson ($2.5M) from the Chicago Cubs in exchange for
RHP Ben Brown ($2.4M)
Though the nightmarish 2020-2021 bullpen performances are largely behind the Phillies, they still felt the need to add an arm. Knebel hasn't performed to his high-leverage expectations, resulting in some depth concerns in later innings. The relief market this deadline was a bit weak as Robertson, who's due about $1.3 million for the remainder of the season, was one of the best available pieces. The reunion with Robertson, while inciting agita in some Phillies fans, will take high leverage pressure off some of their adequate middle relievers, and push Jeurys Familia off the roster once and for all.
The Cubs receive an intriguing piece in return: Brown, a hulking 22-year-old starting pitcher, has popped this year, finally fully healthy after Tommy John surgery in 2019. He's striking out hitters at a high rate in high-A, and was recently promoted to AA, though he has some prototypical command-related reliever risk. Despite Dombrowski's mention of Brown as "untouchable" before the deadline, he was always a likely trade piece as he's presently Rule 5 eligible. The surplus values of the two players matched up nearly perfectly here, which makes sense since the deal is the archetypal partial year of a good reliever for a lottery ticket.
Philadelphia Phillies acquire OF Brandon Marsh ($32.5M) from the Los Angeles Angels in exchange for C Logan O'Hoppe ($21.0M)
The Phillies spent on the outfield corners this offseason, making for a somewhat laughable defensive arrangement. This was only made worse by Bryce Harper injury forcing him to DH. This trade addresses that problem by adding Marsh's elite defense in centerfield to buttress their outfield's overall viability. He hasn't performed offensively in what amounts to roughly a full season of playing time, but he was once one of the best prospects in the game, and the Phillies reportedly believe they've identified a fix for his swing. We'll see about that, but even if he remains an average or slightly below average bat, he fits a clear need for Philadelphia.
The Angels acquire a player with tons of helium. O'Hoppe profiles as a solid all-around hitter and viable defensive catcher. The 22nd round pick has moved up charts as he's produced the past two seasons. The model calls this a major overpay for the Angels. Prospect lists are slower to adjust than the industry, and O'Hoppe is trending up while Marsh is trending down, so it's possible their values converge in short time. This appears to be a case of the Phillies buying low for both a present need and long-term stability up the middle. O'Hoppe is blocked by JT Realmuto, so his trade was inevitable despite Dombrowski's posturing of O'Hoppe as untouchable.
Los Angeles Dodgers acquire OF Joey Gallo ($0.8M) from the New York Yankees in exchange for RHP Clayton Beeter ($2.9M)
Gallo had a very rough time in New York. I'm hesitant to blame those struggles on the city itself, but it is still a bit curious that he ended up in another large market in Los Angeles. Luckily, he's with an organization that knows how to get the most out of its players. At worst, he's a decent bench bat; at best, he's very good insurance for Cody Bellinger and/or Max Muncy should their poor 2022 seasons continue.
While much less valuable than the package the Yankees originally gave up to acquire Gallo, Beeter is a nice consolation prize. He's a stuff-over-command arm who could be headed for a bullpen role. But for New York, this deal was just as much about acquiring Beeter as it was about freeing up Gallo's roster spot and pushing the remainder of his salary off the books. The deal was accepted by our model as a minor overpay by Los Angeles.
Toronto Blue Jays acquire RHPs Anthony Bass ($1.4M) and Zach Pop ($0.1M) and a PTBNL (unknown) from the Miami Marlins in exchange for IF Jordan Groshans ($12.9M)
The model missed here. This is likely due to Groshans' poor performance this year, which is not reflected in his value. His value is based on preseason values from our prospect sources, which haven't all been updated. While the values in the model appear to be off, Jordan Groshans needs a 40-man roster spot this winter, so the Blue Jays likely shopped him and chose the best possible offer.
The Blue Jays, seemingly always in search of reliable relief pitching, acquire one safe rental (Bass), and one upside play (Pop). Bass has years of experience pitching in high and low leverage, and is currently having his best professional season at age 36. Pop has years of team control, so they will hope to mold
him into a high leverage reliever.
The Marlins keep looking for offense. Though Groshans' performance has floundered and his power hasn't come to fruition, it wasn't long ago that he was sneaking into top 100 prospect lists. For the price of two relievers, they'll happily take a player with a chance to be an impact bat.
San Diego Padres acquire OF Juan Soto ($165.6M) and 1B Josh Bell ($5.7M) from the Washington Nationals in exchange for SS CJ Abrams ($47.1M), OF Robert Hassell ($38.7M), LHP Mackenzie Gore ($29.6M), OF/1B James Wood ($25.6M), RHP Jarlin Susana ($2.5M) and 1B Luke Voit (-$0.5M)
It happened: arguably the biggest deadline trade of all time. In June, I wrote that Juan Soto was untradeable, in large part because he was so valuable, it would be impossible for the Nationals to get a fair return. On the one hand, I was dead wrong: obviously, Soto was traded. But on the other hand, I was right: by our model, they left $28.3M on the table here, the deal accepted as a minor underpay by San Diego.
But there's an argument that the Nationals did the best they could. If they were absolutely convinced Soto would not re-sign, or were otherwise motivated by the impending sale of the team, then their only question should have been, "Can we get more value today than we will in the offseason?" The answer, pretty clearly, appears to be yes. In the offseason, Soto will have only two years of control, as opposed to the two and a half he has now. The acquiring team would only (theoretically) be able to use him in two postseasons instead of three. And his salary will rise significantly in arbitration this offseason, giving him less surplus for the next two years than he had this year. It isn't hard to imagine is value falling below the $143M return here.
The next question: "Was this the best they could do now?" The answer there might also be yes, at least from a fit perspective. The three main contenders for Soto were the Cardinals, Padres and Dodgers. By our values, the Cardinals and Dodgers certainly had the prospect firepower to match or beat this offer. But the only true headliner the Dodgers had to offer was Diego Cartaya, and the Nationals already have a promising young catcher in Keibert Ruiz. They also might have been hesitant to include Gavin Lux given his strong season, or perhaps Washington was worried about his defensive issues. And the Cardinals already have a pair of big contracts on the books in Paul Goldschmidt and Nolan Arenado, and needed pitching much more desparately than they needed Soto. It's also possible the Nationals weren't as high on Dylan Carlson as our model.
Finally, there's the possibility that Washington just liked these prospects the best, valuations be damned. Wood in particular is something of a controversial player, his superlative minor league performance supported by loud tools, but his large frame leading to questions about both his future position and his durability. Abrams and Hassell are almost universally regarded as elite prospects, and Susana, an 18-year-old flamethrower, has some helium thanks to a dominant year in complex ball. But perhaps the trickiest piece - and perhaps one of the most divisive in the game - is Gore. Once one of the best pitching prospects in the game and drawing comparisons to Clayton Kershaw, he spent the 2019-21 seasons falling almost completely off the map, his trade value reaching single digits. Then, in 2022, he dominated in the Cactus League and made the Padres roster out of camp. He's had an up-and-down year, showing flashes of greatness but also some inconsistency, and was placed on the injured list due to elbow soreness in July.
It's hard to imagine the Nationals ever truly "winning" this trade; if three of these prospects are regular major leaguers and two of them are semi-regular All-Stars, that would be a massive win in terms of probability of outcomes, but still wouldn't come close to replicating Soto. But if you act under the assumption that Washington had no choice but to move the young phenom, then it's probably about as well as they could have done.
San Diego obviously got much better here, and watching Soto, Fernando Tatis Jr. and Manny Machado in the middle of the lineup will be an absolute treat. Josh Bell is also a massive upgrade over the team's lack of production at first base. The deal did come at the cost of basically the Padres' entire farm; after this move, they plummeted to the very bottom of our farm system rankings. But Preller is excellent at identifying and developing amateur talent. And besides, they have two and a half years of Juan Soto. That's work tanking the farm.
Another question is whether San Diego will be able to extend Soto. He'll be a free agent after the 2024 season. In 2025, Machado, Tatis and the recently extended Joe Musgrove will be making a combined $70 million. In 2027, that increases to $75 million. After that year, Musgrove's $20 million per year comes off the books, and the following offseason Machado's $30 million does as well. But it is nearly impossible to add Soto's anticipated $35-40 million annual contract to that $70-75 million already committed and still be able to field a competitive roster of 22 other players around that core. That's getting into Anges territory, with their struggles to add much on top of Trout and the various megacontracts of Anthony Rendon, Albert Pujols, Justin Upton and Josh Hamilton. Never say never with AJ Preller, but I'd advise Padres fans to enjoy Soto these next two and a half years and not get too far ahead of themselves.
Minnesota Twins acquire RHP Jorge Lopez ($5.6M) from the Baltimore Orioles in exchange for LHPs Cade Povich ($1.6M) and Juan Rojas ($1.3M) and RHPs Juan Nuñez ($1.2M) and Yennier Cano ($0.8M)
Deadline day opened with the Twins filling their bullpen need with Statcast darling Lopez. The Twins had been leaning heavily on Jhoan Duran in high leverage situations and needed another elite option; enter Lopez. Having pitched in the majors since 2015, he's arbitration eligible next year, so his surplus value is relatively diminished for a reliever of his caliber. Plus, he's out of options, so if he struggles, the team will be forced to either work him through it in the big leagues or cut him entirely.
In return, the Orioles received a grab bag of scratch-offs. Cano is already in the majors putting up less than ideal numbers at the back of the Twins pen, and the remaining 3 are low minors hurlers returning solid peripherals. Povich is the most interesting as a 2021 draftee starting in A+, but none are immediately relevant prospects.
August 1
Atlanta Braves acquire OF Robbie Grossman ($0.5M) from the Detroit Tigers in exchange for LHP Kris Anglin ($0.2M)
Atlanta closed out the penultimate day of the trade season by picking up a bench outfielder in Grossman. At 32, he isn't having a great year, but he had a surprise 20-20 season in 2021 and will provide serviceable outfield depth. The switch-hitter has always hit lefties better than righties, so he'd make for a solid platoon candidate with either the struggling Eddie Rosario or a potential future outfield acquisition.
The price was low; Anglin was Atlanta's 16th-round pick in 2021 and hasn't done anything to put himself on the prospect radar. But that's where Detroit finds itself this deadline, with few pieces of any value available to move.
Houston Astros acquire LHP Will Smith (-$5.7M) from the Atlanta Braves in exchange for RHP Jake Odorizzi (-$7.5M)
This is a fascinating bad contract challenge trade between two contenders who faced each other in the most recent World Series. The Astros didn't have a single lefty in their bullpen, and while Smith hasn't been great this year, he's only a year removed from a solid season and three years removed from a great one. He has a $13 million club option for 2023 that is highly unlikely to be exercised.
Odorizzi has a higher floor and lower ceiling. He'll eat innings for Atlanta at roughly a league average rate, but that's exactly what they need as youngsters Spencer Strider, Ian Anderson and Kyle Wright reach new career-high innings totals and Charlie Morton starts to show signs of his age. Odorizzi has a $6.5 million player option for 2023 which is likely to be exercised.
Milwaukee Brewers acquire RHP Matt Bush ($2.3M) from the Texas Rangers in exchange for LHP Antoine Kelly ($3.7M) and IF Mark Mathias ($0.2M)
It'll be strange to see Matt Bush in a Brewers uniform, as the right-handed reliever has pitched exclusively for the Rangers since reviving his career. He's been effective this year, and since he's been something of a late bloomer (for various reasons), the 36-year-old has two additional years of arbitration remaining. He'll help hold the Josh Hader-less bullpen together.
Kelly has big stuff from the left side, but command issues and injuries likely have him ticketed for the bullpen, where he should thirve. Mathias is an optionable org-filler utility type.
St. Louis Cardinals acquire LHP Jose Quintana ($2.5M) and RHP Chris Stratton ($0.2M) from the Pittsburgh Pirates in exchange for 1B Malcom Nunez ($1.5M) and RHP Johan Oviedo ($0.0M)
After missing out on top target Frankie Montas, the Cardinals shifted to a veteran rental in Quintana to address their pitching woes. Quintana is a solid addition, a significant step up the team's acquisitions of J.A. Happ and Jon Lester last deadline. He'll thrive in front of the strong St. Louis defense, as will Chris Stratton, who has shown some flashes of effectiveness for the Pirates but has settled in as a middle reliever.
Pittsburgh's return is headlined by Nunez, a prototypical power-hitting 1B/DH. He's having a solid season in Double-A as just a 21-year-old. Oviedo was a well-regarded prospect, but he hasn't performed in the upper minors and has been replacement level across three major league stints. He's likely just a serviceable left-handed multi-inning reliever.
San Franscisco Giants acquire C/IF Ford Proctor ($3.3M) from the Tampa Bay Rays in exchange for RHP Jeremy Walker ($0.5M)
The Giants are still navigating a post-Posey world behind the plate, and Proctor, a decently regarded backstop, could figure into that mix. He also plays the middle infield, at which San Francisco is currently thin in the upper minors. The price was just a non-roster reliever in Walker. For the Rays, it was once again a 40-man move, as Proctor owned a spot and Walker will not. As always, keep an eye on any arm Tampa Bay acquires, because it always seems to know something the rest of the baseball world doesn't.
This deal was accepted by the model as a slight underpay by San Francisco.
Boston Red Sox acquire C Reese McGuire ($3.8M) and cash or a PTBNL (unknown) from the Chicago White Sox in exchange for Jake Diekman (-$5.3M)
Here's a head-scratcher, and the first trade we've had this deadline that was flat-out rejected by the model. As a glove-first, out-of-options catcher who hasn't shown any offensive ability since 2019, the model is likely high on McGuire. But even if his value should be zero, it doesn't make sense for the White Sox to trade him for a clearly underwater contract in Diekman, let alone kicking in the extra PTBNL (or cash).
Yasmani Grandal is healthy now and Seby Zavala is also out of options and outperforming McGuire, meaning the latter was essentially forced off the roster. And with the injuries to Aaron Bummer and Garrett Crochet, Chicago needed a left-handed reliever. But those two issues could have been resolved much more efficiently, be it in one deal or two. Diekman shows flashes of excellence, but he's always been inconsistent and now he's in the midst of the worst season of his career. He's guaranteed $4.5 million in 2023 (including the buyout on his 2024 option). Even if the White Sox were particularly set on Diekman and think they can fix him, it's shocking they couldn't get the Red Sox to eat at least a portion of that contract.
This deal isn't offensive in the way that it could sink Chicago's franchise; McGuire isn't going to blossom into a star and leave the team regretting the deal in that sense. But especially for 2023, it's likely the money the team has now committed to Diekman would have been better spent elsewhere.
Houston Astros acquire C Christian Vazquez ($0.4M) from the Boston Red Sox in exchange for OF Wilyer Abreu ($1.3M) and IF Emmanuel Valdez ($1.2M)
Having found the price on Willson Contreras too rich for their blood, the Astros instead opted for a cheaper rental backstop in Vazquez. He is no longer the superlative defender he once was, and certainly isn't as highly regarded as the incumbent Martin Maldonado, but he's a much better hitter and adds length to an already fearsom Houston lineup.
The Red Sox moved in the opposite direction, replacing Vazquez with an affordable glove-first backstop in McGuire and picking up two prospects for their troubles. Abreu is a power-speed outfielder with some swing-and-miss and Valdez is a stats-over-tools infielder. Both could see MLB time in the next year or two.
Boston Red Sox acquire OF Tommy Pham ($0.5M) from the Cincinnati Reds in exchange for a PTBNL (unknown)
This falls right in line with Boston's other moves as a cheap no-risk addition. Whatever PTBNL they send will be minimal, as Pham has been a below league average bat and is owed roughly $3.7M down the stretch (including his 2023 mutual option buyout).
Kansas City Royals acquire RHP Luke Weaver (-$0.1M) from the Arizona Diamondbacks in exchange for 3B Emmanuel Rivera ($2.0M)
Once a key piece of the Paul Goldschmidt trade, Weaver's stock has fallen considerably as he's struggled to stay healthy and hasn't been too effective when he's been on the field. The Diamondbacks were ready to move on from him and picked up an interesting infield prospect in Rivera, who could help out at a position of need. The Royals, in need of pitching, decided to take a chance on the former top prospect. The deal was accepted by our model as a minor overpay by Kansas City.
Three-team deal: Houston Astros acquire 1B Trey Mancini ($1.9M) and RHP Jayden Murray ($1.9M) in exchange for OF Jose Siri ($5.0M) and RHP Chayce McDermott ($2.2M); Baltimore Orioles acquire RHP Seth Johnson ($8.9M/$5.6M) and McDermott ($2.2M) in exchange for Mancini ($1.9M); Tampa Bay Rays acquire Siri ($5.0M) in exchange for Johnson ($8.9M/$5.6M) and Murray ($1.9M)
Lot's to unpack here! Let's go team-by-team. The Astros haven't gotten much production at first base and opted to add Mancini over other options. As a non-elite rental 1B/DH, Mancini doesn't have a ton of trade value, but his numbers will look significantly better with Houston, as his fly balls to left will sail into the Crawford Boxes rather than being caught 20 feet in front of Baltimore's new wall. The Astros also add Murray, an interesting enough Double-A arm who will be Rule 5 eligible this winter. Their cost is McDermott, who is similar to Murray but farther away from the majors, and Siri, who showed flashes but was behind Jake Meyers and Chas McCormick on the depth chart. They overpaid a bit, but Siri was superfluous and Mancini is a particularly good fit for the ballpark.
On the surface, this is a poor move by the Rays, who lost the best prospect in the deal in Johnson as well as an interesting arm in Murray just to add the stirkeout prone Siri. But after losing Kevin Kiermaier for the season, the Rays center field depth was poor, and Siri provides a plus glove, some power and speed, and perhaps some upside if he can learn better control of the zone. In addition, both Johnson and Murray are Rule 5 eligible and will need to be added to the 40-man this winter. The Rays are constantly aware of - and making deals to resolve - their 40-man roster crunch. Finally, there's the question of Johnson's value. He put himself on the radar as a very solid prospect in 2021 and was on track to maintain that stock this year, but with this trade came the news that he is set to undergo Tommy John Surgery. He'll miss most (if not all) of the 2023 season, but still need to occupy a 40-man spot. That decreased his value from $8.9M to $5.6M.
The Orioles made the move few wanted them to, parting with fan favorite Mancini for salary relief and a pair of prospects. In their defense, this was a stornger return than expected, and if Johnson comes back at 100%, he could be an excellent reinforcement (or trade chip) for a contending Baltimore team in 2024. But that's a whole lot of ifs. And what is certain is that the Orioles, after a strong July vaulted them into surprise Wild Card contention, have upset the clubhouse and fanbase with no improvements to show for it at the major league level. They still have time to make an addition, and from a pure business perspective this was a shrewd move, but they may pay the price in other ways.
With Johnson's updated value, this deal is accepted by our model as a moderate overpay by Houston.
New York Yankees acquire RHPs Frankie Montas ($28.1M) and Lou Trivino (-$1.0M) from the Oakland Athletics in exchange for LHPs Ken Waldichuk ($9.9M) and JP Sears ($4.8M), RHP Luis Medina ($6.9M) and 2B Cooper Bowman ($1.2M)
After missing out on Castillo, the Yankees finally got their man, adding a frontline arm with a year and a half of team control in Montas. He'll provide stability for a rotation that, after ace Gerrit Cole, was filled with questions, mostly pertaining to workloads as young arms near uncharted innings totals. Montas isn't without questions of his own, as he did spend time on the IL in July due to shoulder soreness, but he looked like his normal self in his two starts back and was clearly one of the best arms left on the market. New York will also take a chance on Trivino, whose ugly surface numbers mask solid peripherals.
So far in its rebuild, Oakland seems to be prioritizing arms via trade and bats through the draft. Waldichuk is the headliner, an unconventional lefty whom some evaluators see as a reliever while others see as a mid-rotation starter. JP Sears is a command-over-stuff southpaw in the Cole Irvin/Zach Logue/Paul Blackburn mold the A's seem to love, while Medina is the opposite, a likely reliever who could be a command improvement away from being an ace. Bowman is a contact-oriented second baseman with some speed, clearly the fourth prospect in this deal.
This deal was accepted by the model as an underpay, and it's worth noting that the A's have received less than expected value in each deal they've made this year, aside from the Matt Olson trade, which was almost exactly even. While in this lone case with Montas, it could be indicative that teams were worried about his shoulder - which we expected, but the extent to which we could only guess - on the whole, it adds to a larger picture which suggests Oakland's model may differ from ours in a significant way.
Kansas City Royals acquire LHP Anthony Misiewicz ($0.0M) from the Seattle Mariners in exchange for cash considerations
Sure, why not.
Tampa Bay Rays acquire LHP Garrett Cleavinger ($0.0M) from the Los Angeles Dodgers in exchange for OF German Tapia ($0.2M)
On the surface this is just a depth move, but any time these two teams make a deal, it's worth keeping an eye on - especially if a reliever is involved. Cleavinger was originally dealt to Los Angeles by the Phillies in the 2020 three-team Jose Alvarado trade, which also involved the Rays. He's a lefty with a solid minor league track record, but has only one option remaining and occupies a 40-man roster spot.
Tapia is a teenager off to a strong start in the DSL this year, but he isn't yet on any prospect evaluators' radar as a name to watch. Instead, that 40-man space appears to have been the motivator for the Dodgers in this deal, as they will likely be making major league additions before the deadline and, even if not, have multiple prospect they'll need to protect from the Rule 5 draft this offseason.
San Diego Padres acquire LHP Josh Hader ($15.5M) from the Milwaukee Brewers in exchange for LHP Taylor Rogers ($5.4M), UT Esteury Ruiz ($4.7M), LHP Robert Gasser ($2.4M) and RHP Dinelson Lamet (-$1.4M)
Wow, relief blockbuster! The Brewers have been rumored to be shopping Hader for years, and now, with a year and a half of expensive team control remaining and coming off a subpar July, they finally pull the trigger. Like many other mid-market teams, Milwaukee tries to thread the needle in building a sustainable contender, and Hader's expected $16.5 million salary in 2023, his final year of arbitration, would have made doing so difficult.
But the Brewers still want to win in 2022, and Rogers' inclusion helps ease the loss of Hader. Rogers is a free agent after the year and has had his own struggles, but when he's right, he's nearly as effective as Hader. Milwaukee also takes a chance on Lamet as a reclamation project and two prospects, Gasser and Ruiz. Gasser is having a strong year in High-A and has a bit of helium, while Ruiz has used his speed and line drive approach to produce in Triple-A despite a complete lack of power. At worst, he's a useful bench player, but he'll get a chance to see if he can succeed in the big leagues without hitting the ball hard.
The Padres are run by AJ Preller, and AJ Preller wants to win. He knows how to make creative deals to get the players he wants. San Diego has long been seen as a fit for Hader, and it has a bit of money coming off the books in 2023, so the team can hang onto Hader despite his high salary if it so chooses. The deal didn't cost the Padres any of their best prospects, leaving room for another large addition, be it Juan Soto, Frankie Montas or another off-the-radar star.
This deal was accepted by our model as a major underpay by San Diego. However, we had manually applied a market premium to Hader's value as one of the best closers in the game. If not for that premium, the model alone had his value at $12.0M, making this deal line up almost perfectly.
New York Yankees acquire RHP Scott Effross ($9.3M) from the Chicago Cubs in exchange for RHP Hayden Wesneski ($9.1M)
In need of relief help, the Yankees opted for a controllable arm in Effross rather than the cheaper (at least, in terms of prospects) rental market. Effross is in the midst of a breakout campaign, his funky delivery and excellent sinker/slider/changeup combo proving very effective. He'll be under affordable team control for five additional seasons after this one.
Wesneski is a modest price to pay, as an older pitching prospect but one whose stock has risen considerably the last two years and who is nearly MLB-ready. Some were critical of the Cubs' decision to move the controllable Effross, as they have publicly stated they wish to return to contention sooner rather than later. But relievers are volatile and Wesneski has a chance to make an impact with the big league team starting either this year or next.
This deal is a fairly significant win for the model. As a late-20s breakout reliever, Effross is a difficult player to value, and one we may have overrated in the past due to his team control. On the other hand, Wesneski is a bit of a late bloomer as well, and prospect evaluators have been mixed on him - Baseball America had him ranked fourth in the Yankees system, while FanGraphs had him down at 17th. That the model had these two unique players correctly valued so similarly speaks to its accuracy.
Atlanta Braves acquire IF Ehire Adrianza ($0.1M) from the Washington Nationals in exchange for OF Trey Harris ($0.1M)
The Robinson Cano experiment did not work out, so the Braves will turn to Adrianza to help fill their second base hole as Ozzie Albies recovers from a broken foot. Harris is a former top prospect who has stalled in Double-A and is now 26.
July 31
San Francisco Giants acquire SS Dixon Machado ($0.1M) from the Chicago Cubs in exchange for RHP Raynel Espinal ($0.1M)
Just a necessary depth move, as injuries to Brandon Crawford and Thairo Estrada (as well as a few in the upper minors) left the Giants without a Major League shortstop. Machado has a good glove and played well in the KBO from 2020-21 but has not been a MLB-quality hitter.
July 30
Tampa Bay Rays acquire OF David Peralta ($0.8M) from the Arizona Diamondbacks in exchange for C Christian Cerda ($0.3M)
The Rays haven't quite been themselves this year, as they've been battered by injuries, including season-ending hip surgery for center fielder Kevin Kiermaier. But they're right in the thick of the AL Wild Card race and in need of offense, so Peralta is a logical cheap addition. He'll turn 35 in a couple weeks and has shown his age in recent years, but he's still an above average bat with power from the left side. The Rays still have plenty of prospect firepower to add other pieces between now and the deadline.
The Diamondbacks, on the other hand, send a fan favorite nearing the end of his career to a playoff hopeful for one last chance at a deep October run. In exchange, they save roughly $3 million remaining on Peralta's contract and pick up a lottery ticket catcher, a fair return for a low-end rental. (Note - Peralta's value was updated to $0.6M just after this trade.)
Philadelphia Phillies acquire IF Edmundo Sosa ($6.6M) from the St. Louis Cardinals in exchange for LHP JoJo Romero ($0.0M)
This one was just barely accepted by the model, as a major overpay by St. Louis, but it should have been much closer. As a light-hitting glove-first infielder, Sosa was overvalued by the model and should have been manually adjusted more heavily.
The Cardinals wanted to give Paul DeJong another shot after a strong run in Triple-A, and Sosa wasn't hitting and was out of options, making him an obvious trade candidate. DeJong is a talented defender as well, but with much higher offensive upside, a necessity for St. Louis as it looks to overcome its pitching shortcomings. In exchange, the Cardinals receive a former top prospect whose career has been slowed by injuries in Romero. But importantly, he has two options remaining.
On the other hand, the Phillies were in desperate need of defensive help. Sosa does make for a potentially crowded infield, as he joins Bryson Stott, Didi Gregorius, Yairo Muñoz and Johan Camargo, as well as Jean Segura on the injured list and Nick Maton and Scott Kingery in Triple-A. Camargo was optioned to make room for Sosa and Gregorius is a DFA candidate, but there's also potential here for a trade.
Los Angeles Dodgers acquire RHP Chris Martin ($0.5M) from the Chicago Cubs in exchange for UT Zach McKinstry ($0.0M)
As usual, the Dodgers look to upgrade wherever they can, and the bullpen is an obvious spot to do so without sacrificing top prospects. A rental, Martin pounds the zone and misses bats, a great combination for any pitcher. McKinstry wasn't a meaningful contributor for the 2022 Dodgers, but his absence does leave the team's outfield depth a bit thin, leaving room for a potential addition in the coming days.
In their first move of what is sure to be a busy deadline, the Cubs add an interesting player in exchange for house money. McKinstry has figured out Triple-A, but hasn't been able to pull it off in the big leagues. If he can, his defensive versatility and high-walk, low-strikeout approach will make him a useful player. But he's already 27 and only has one minor league option remaining.
July 29
Seattle Mariners acquire RHP Luis Castillo ($41.2M) in exchange for IFs Noelvi Marte ($36.5M) and Edwin Arroyo ($22.8M) and RHPs Levi Stoudt ($3.7M) and Andrew Moore ($0.1M)
This deal was accepted by the model as a major overpay by Seattle. And, to be clear: it was definitely an overpay. General consensus is that Cincinnati did very well here. But Castillo was clearly a very popular trade target as the clear best available pitcher on the market, and the Mariners were uniquely positioned to overpay and be okay with it. So, just because it was an overpay doesn't necessarily mean it was a bad move or a poor decision by Seattle.
The Mariners are fighting to end a playoff drought that has spanned 20 years, and after nearly breaking it in 2021, they clearly aren't just going to wait around for it to end itself. Even if the return pans out well for the Reds, as long as the Mariners make the playoffs this year and next (and go deep into October at least one of those runs), this deal could be viewed as a win-win similar to the Chicago Cubs' overpay for Aroldis Chapman in 2016.
Castillo is a clear frontline arm under affordable team control for a year and a half. He makes for a strong top three with Robbie Ray and Logan Gilbert, and provides insurance for the team should they face the Blue Jays in the playoffs (in which case they could be without Ray in Toronto due to his vaccination status). While the high cost of this deal likely takes Seattle out of the Juan Soto sweepstakes, it could look to add infield and relief help before the deadline.
The Reds should be happy with their haul. Marte is a consensus top 30 prospect in the game (if not higher) and Arroyo has been shooting up prospect lists himself, while Stoudt and Moore look like potentially solid relievers (though Stoudt has a chance to start). By our values, Cincinnati's farm system has jumped to 7th highest in the game, and could go even higher with potential upcoming trades of Tyler Mahle, Brandon Drury and others.
One final note: we received some pushback on our valuations from this deal, with some questioning how Marte could be worth nearly as much as Castillo on his own despite never playing a game above High-A. The answer is team control. Teams place a high emphasis on affordable team control, which top prospects like Marte possess, while Castillo is making real money and will be a free agent following the 2023 season.
As a thought experiment: before the season, would the Mariners have traded Julio Rodriguez - who, at the time, had not played a single Triple-A game - straight-up for two years of Castillo? Of course not; Rodriguez was (and still is) more valuable. The Yankees reportedly refused to include Anthony Volpe in trade talks for the same reason. The very best prospects in the game are often more valuable than established major leaguers and, for that reason, are rarely traded.
(Note: Shortly after the trade, Castillo's value was updated to $39.2M due to the passage of time.)
July 28
New York Mets acquire OF Tyler Naquin ($0.4M) and LHP Phillip Diehl ($0.0M) from the Cincinnati Reds in exchange for 2B Hector Rodriguez ($1.2M) and RHP Jose Acuña ($0.1M)
In need of depth, the Mets picked up a rental outfielder in Naquin and a non-40-man left-handed reliever in Diehl in exchange for a pair of low-minors lottery tickets. This won't be the biggest move New York makes, but it's a meaningful one: Naquin is a notable upgrade over Travis Jankowski and keeps Jeff McNeil away from left field, while Diehl provides insurance for a bullpen thin on lefties.
This is exactly the type of trade a team in the Reds' position is looking to make. Naquin and Diehl were both originally brought in on minor league deals and the rebuilding team was able to turn the pair into two actual prospects. Chances are, neither makes the big leagues, but even if Acuña becomes a serviceable middle reliever or Rodriguez finds a career as a bench bat, it's a massive win.
Don't fret about the gap in the values; this is well within the usual margin of error and was accepted by the model.
July 27
New York Yankees acquire OF Andrew Benintendi ($8.1M) from the Kansas City Royals for RHPs Beck Way ($4.6M) and Chandler Champlain ($0.8M) and LHP TJ Sikkema ($2.0M)
Much was made about Benintendi's vaccination status and how it could impact the Yankees' pursuit of the rental outfielder. The team ended up with him anyway, even without a guarantee that he would get the shot and be available for potential playoff games in Toronto, let alone regular season contests. But it does appear that this possible unavailability did play a role in Benintendi's market; we manually adjusted his value down a bit to account for that uncertainty, and even after, the trade return was slightly below his value.
The acquisition all but guarantees that the Yankees will now trade Joey Gallo, whose time in New York has been a disaster. Benintendi's contact skills are a much better complement for the team's power-heavy lineup. The relatively low acquisition cost means the Yankees will also be able to afford substantial pitching additions.
Kansas City's original acquisition of Benintendi from the Boston Red Sox was a bit of a head-scratcher, as the team did not appear anywhere near contention and he cost them a top outfield prospect in Khalil Lee along with two minor league pitchers. Benintendi was an average regular as the Royals sputtered through the 2021 season, leaving Lee's struggles with the New York Mets as the only real saving grace of the deal.
But Benintendi's (partially BABIP-fueled) red-hot start to the 2022 season brought his trade value right back up and netted the team three legitimate pitching prospects. None are Top 100 candidates, and the Royals have struggled with pitching development in recent years, but they're solid young players and each has a chance to start.
July 22
New York Mets acquire 1B/DH Daniel Vogelbach ($3.1M) from the Pittsburgh Pirates in exchange for RHP Colin Holderman ($2.7M)
The Mets were aggressive early in their hunt for offense, picking up a proven slugger in Vogelbach. At worst, he'll be a solid platoon DH; at best, the team adds another big bat and Vogelbach is a fearsome pinch-hitting threat. He also has an affordable $1.5 million club option for 2023. But the return was somewhat surprising as New York, despite its relief needs, gave up a promising young relief arm in Holderman. They'll likely add multiple veteran bullpen pieces by the Aug. 2 deadline.
Pittsburgh has no use for Vogelbach as it battles Cincinnati for last place in the NL Central. But it wouldn't be too hard to imagine Holderman breaking out and turning into a valuable late-inning arm, a la David Bednar.
(Note: We initially omitted Vogelbach's 2023 option due to a manual error, giving him $0.6M in surplus value. This has been fixed.)
July 11
Kansas City Royals acquire OF Drew Waters ($7.0M), RHP Andrew Hoffmann ($1.5M) and 3B CJ Alexander ($0.1M) from the Atlanta Braves in exchange for Comp A pick (35th overall, ~$7.0M)
This was an odd one. Competitive Balance picks are the only type of draft pick that can be traded, and based on the values of prospects taken in that territory in previous years, this one was worth roughly $7.0M. Atlanta moved on from a former top prospect in Waters (and two other minor prospects) in exchange for the pick, which it used to select high school RHP JR Ritchie. While it's curious that the competitive Braves would opt to move prospects for a draft pick rather than saving them for an MLB upgrade at the trade deadline, it's possible the Royals are higher than Water than other sellers they might have tried to deal with.
This is even more strange for the Royals, who don't have a clear direction. Maybe they really think they can fix Waters, or just weren't high on anyone available at that portion of the draft. Either way, it's clear they believe their window of contention will be opening sooner than the general public does.
July 9
Tampa Bay Rays acquire C/1B Christian Bethancourt ($3.1M) from the Oakland Athletics in exchange for OF Cal Stevenson ($0.2M) and RHP Christian Fernandez ($0.2M)
The Rays are always looking for depth, and Bethancourt quickly became a crucial piece after injuries to fellow backstops Mike Zunino and Francisco Mejia. He's a 30-year-old with no track record of Major League success, and his surface-level stats at the time of the trade were underwhelming, both of which could have contributed to the gap in values here. But his batted ball data was much better and he hit very well in Triple-A for the Pirates in 2021. Plus, he's cheap.
It's a win for Oakland to get anything from Bethancourt, who was signed to a minor league deal in the spring. But the specific return seems to have prioritized organizational needs over value maximization. The A's were thin in both lower-minors pitching and upper-minors outfielders. Both Stevenson and Fernandez are Rule 5 eligible this offseason.
This deal was accepted by the model as a minor underpay by Tampa Bay.
June 27
Seattle Mariners acquire 1B Carlos Santana (-$4.9M) and cash (reportedly $4.3M) from the Kansas City Royals in exchange for RHPs Wyatt Mills ($0.6M) and William Fleming ($0.5M)
We'll call this the arbitrary starting point to the 2022 trade season. The Mariners were struggling and in need of some offensive depth, particularly at first base and designated hitter. The Royals, on the other hand, were looking to clear a spot for top prospect Vinnie Pasquantino. So the two teams linked up, allowing Santana, who spent a little over a week with Seattle in the 2018-19 offseason before being traded to Cleveland, to finally suit up for the team.
The Royals ate most of Santana's remaining salary, making this a fair deal. They added an optionable reliever with MLB experience in Mills and a lower minors arm in Fleming. Santana has been roughly a league average bat to this point with the Mariners.
NEWSLETTER? SURE, SIGN ME UP!