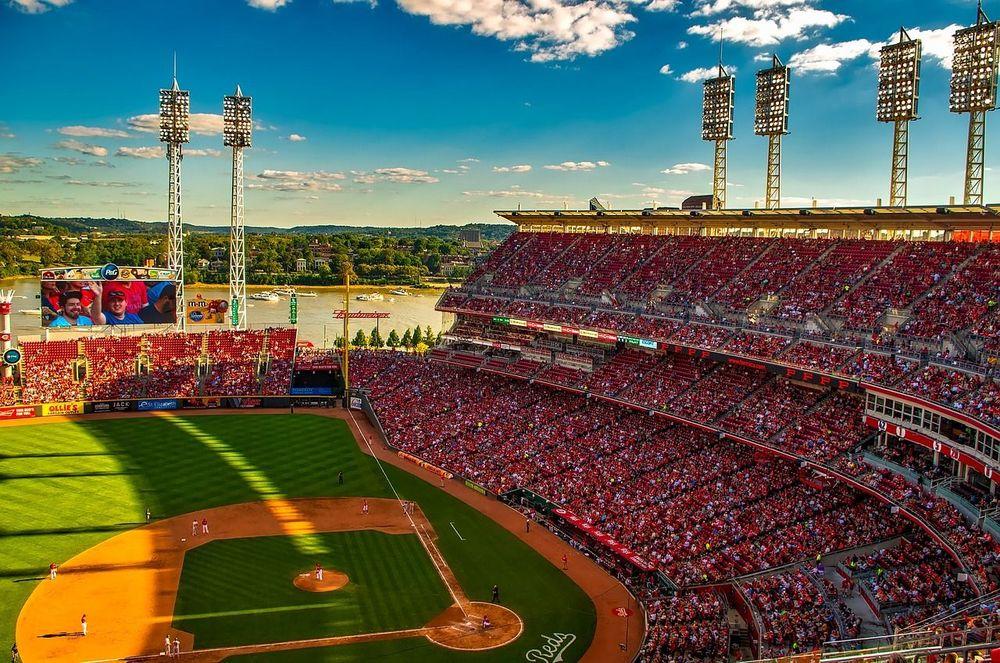 Spring Injury Replacement Trade Options
Edwin Diaz. Jose Altuve. Rhys Hoskins. Gavin Lux. Brendan Rodgers. All are injured and out for significant portions of the 2023 season (in the cases of Diaz, Hoskins and Lux, it looks like the entire season), so their respective teams would be wise to test the trade market for replacement help.
Meanwhile, the Yankees' rotation has been decimated, at least temporarily. Luis Severino, Carlos Rodon, and Frankie Montas are all on the IL. Clarke Schmidt has gone from likely bullpen arm to #3 starter. They're clearly going to need help there.
Several other teams have needs to fill as well. The Red Sox never really replaced Xander Bogaerts, and Trevor Story is on the IL, so they could still use middle infield help. Bobby Dalbec is currently the only infielder listed on the bench per Roster Resource, and he's obviously limited to a corner.
Meanwhile, in San Diego, the Padres are somehow counting on some combination of Nick Martinez, Seth Lugo, and/or Jay Groome to fill two slots in their rotation, which seems… iffy. The perennially injured Brent Honeywell, Jr. is a possibility for their bullpen, which is also not great. And as stacked as their lineup is, they still may need to use a journeyman replacement in RF until Fernando Tatis, Jr. comes back – the oft-injured David Dahl may need to be up for a spell.
The point is, there are holes on contending teams almost everywhere you look. Trouble is, there's not much left to fill those holes. The free agent market is fully picked over (especially after Jurickson Profar signed with the Rockies).
So let's look at what's available on the trade market. Most of the obvious sellers are almost out of players to sell.
Starting pitchers
This market is really tapped out. If you look at obvious sellers like the A's, Tigers, Reds, Pirates, and Nationals, you won't find much. The A's are so thin they're starting unproven rookie Kyle Muller on opening day. No one wants to take Patrick Corbin's contract, and even if the Nats covered most of his salary, you'd still be stuck with a pitcher who was one of the worst in the league last year. Ex-Yankee Luis Cessa could maybe be traded by the Reds to eat some innings as a back-end starter. J.T. Brubaker might hold some interest for the Yankees as well – he's probably the most interesting option. Eduardo Rodriguez? Spencer Turnbull? Maybe. That's about it, though.
Relievers
The Royals could still move Scott Barlow. Ditto for the Nationals with Kyle Finnegan. Either of those could be a fit on the Mets. Neither is in Edwin Diaz's class as a top-tier closer, but they're both capable back-end relievers. The Rockies could move Daniel Bard, but they won't, because Rockies. After that, it's slim pickin's.
2Bs
Old friend Tony Kemp could be a fit for the Astros to replace Jose Altuve for a while. For what it's worth, Steamer and ZiPS both project him for slightly above-average offense and 2+ fWAR. He won't cost much, because we know from lots of previous trades that light-hitting 2Bs don't have much market value, as the supply of replacement options typically exceeds demand. Aside from that, the Pirates could be open to moving Rodolfo Castro, who's projected by Steamer for 1.1 fWAR. The Tigers seem to like Jonathan Schoop, but new head of baseball ops Scott Harris has his eye more on the future, so he'd likely move him for whatever he can get. The longshot scenario is Gleyber Torres, if the Yankees decide to skew young with their upcoming prospects. He'd be the most impactful of this group, as he's projected for 3+ fWAR, so moving him for an arm, as Ken Rosenthal suggested recently, could make some sense.
Shortstops
Nicky Lopez of the Royals is probably available. He at least offers a great glove, albeit with a below-average bat, so the impact is purely defensive in his case. The more interesting option is Javier Baez – presumably, the Tigers would like to shed his contract to create financial flexibility down the road, and his presence there makes little sense on a non-contending team. Everyone is aware of his offensive flaws, but he does play flashy defense and can bring energy to a contender. Trouble is, neither the Dodgers nor the Red Sox are run by the types of front offices that like to pick up overpaid, flawed veterans. So this scenario is a bit of a longshot.
1Bs
The Phillies could just try Luke Voit at 1B, or maybe Yuri Gurriel, if either become available as tossed-out free agents from their respective minor-league deals. Neither figures to produce much, though, which is why they'd be available. The most interesting name on the trade market is the A's Seth Brown, who's coming off a year where he produced a 117 WRC+ (and who can also play a competent corner OF spot). Ji-Man Choi is the next most likely option, as he's projected for a bit over 1 fWAR; the Pirates have Carlos Santana to play 1B and don't really need either's production this year.
So… yeah. There are some options for contenders in the trade market. Even though this is not typically a busy time of year for trades, we're in a bit of a unique situation due to the rash of injuries on contenders. So don't be surprised if some of these names are moved. Feel free to explore these or your own options in our trade simulator.
NEWSLETTER? SURE, SIGN ME UP!