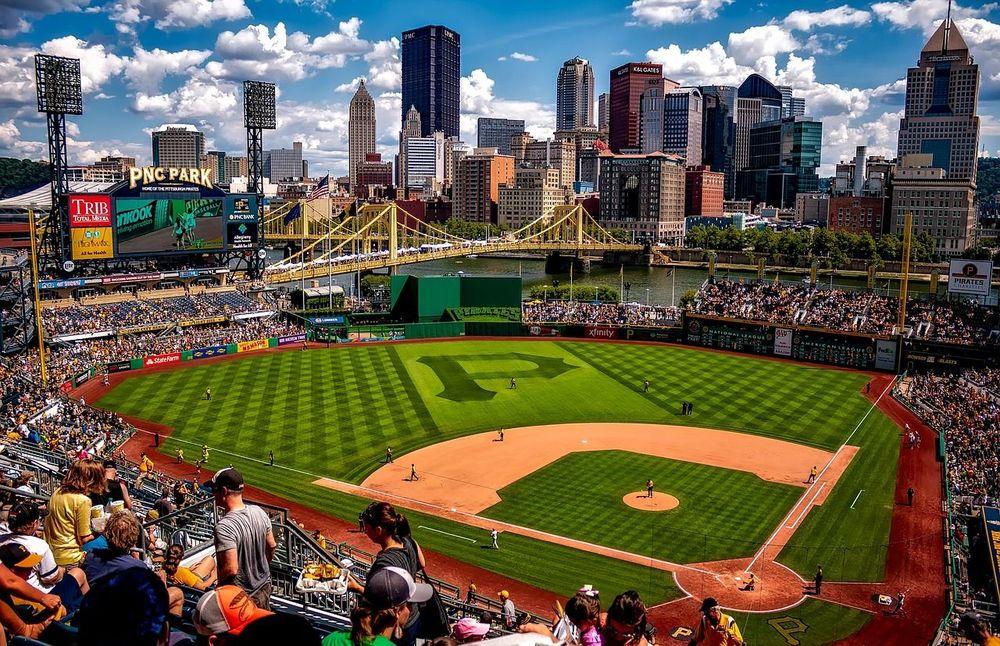 The Trade Market for Starting Pitchers Is About to Get Hot
We're in a pitching crisis, folks. The list of starters who are on the IL could fill an all-star roster, and then some. Heck, the Rays – still one of the best teams in baseball, if not the best – are down to only two who are proven, capable, and healthy (Shane McLanahan and Zack Eflin, and even Eflin is a stretch given his recent knee issues). Among other contending teams, the Astros, Yankees, and Braves are down to three. The Mariners, Mets, Brewers, Cardinals, and Twins, four.
Adding those up, that's nine contenders seeking starting pitching help, looking to fill a total of 14 spots.
So far, the Rays, as an example, have been band-aiding their rotation via a combination of waiver wire/cash pickups (Chase Anderson); AAA call-ups of unheralded depth guys (Chris Muller), and/or bullpen stretchouts (Josh Fleming). Other teams have been playing the same game.
None of these are ideal solutions, and won't come close to providing the type of quality innings you need for a stretch run and playoff impact. So where are those arms going to come from?
Let's look at starters potentially available at the deadline.
Impact starters (2)
Lucas Giolito

Eduardo Rodriguez
Second-tier starters (12)
Matthew Boyd

Zach Greinke

Brad Keller

Jordan Lyles

Lance Lynn

Mike Clevinger

Patrick Corbin

Trevor Williams

Alex Wood

Alex Cobb

Sean Manaea

Anthony DeSclafani
We're assuming, at this point, that the White Sox, Giants, Tigers, Royals, and Nationals will all be sellers. It's too early to assume any such thing for bubble teams like the Angels (hence Shohei Ohtani's exclusion from this list), Cardinals, Cubs, Pirates, and D-Backs. Other non-contenders like the A's and Rockies have really nothing to sell.
A pitching-rich team like the Guardians could also potentially be a seller, but since they play in the lackluster AL Central, it's still entirely up for grabs, so unless it's for a particular reason (maybe they make Zach Plesac available because he seems like he's on the outs), it's hard to envision them making moves with the likes of Shane Bieber or Cal Quantrill quite yet.
So at the moment, you could theoretically match up the needs of the buyers with the sellers almost 1-1, since there are 14 openings and 14 potential role-fillers.
The problem comes down to quality vs. quantity.
With only two impact arms seemingly on the market (again, excluding Ohtani), you could imagine a feeding frenzy for Giolito and E-Rod among the likes of the teams that need at least two starters: the Rays, Yankees, Astros, and Braves. (The other five teams who could use one starter will make the competition that much more fierce.)
What would it take to get Eduardo Rodriguez?
Based on our calculations, it wouldn't take too much to get E-Rod. That's because he's a rental who's still owed $10.5M in salary (as of this writing), with a spotty track record (he missed a huge chunk of last year with physical and personal issues). We should note that he has turned the corner enough this year to strongly suggest he'll opt out of his contract at the end of this season. The point is, all things considered, his surplus value ($8M at the moment) is not so high that it would preclude fair offers from any of the contending teams.
What about Lucas Giolito?
Giolito, on the other hand, looks like the pride of the litter. He's been extremely consistent, and is owed less than E-Rod ($7.8M as of this writing) in his final arbitration year. His numbers for this year are very similar to E-Rod's, but he comes with less risk. His price will be higher as a result ($20.8M as of now). Like E-Rod, he comes with post-season experience.
The Rays' options
The Rays' farm is so strong that they can part with several prospects and not make much of a dent in it. To get Giolito, they could, on paper, part with any one of Carson Williams, Kyle Manzardo, or Junior Caminero. Or, they could package a two-fer combination of Mason Auer and Osleivis Basabe. There are all kinds of possibilities for the White Sox to choose from.
The Astros' and Braves' options
These two teams, conversely, have two of the weakest farms in baseball, such that it's hard to envision them winning a bidding war for either of these two. Houston would almost certainly have to give up their top prospect, Yainer Diaz, in the deal, along with a second piece as well. That would be painful for them. Atlanta, meanwhile, wouldn't appear to have any combination that would satisfy the White Sox' price.
The Yankees' options
The Yankees' farm is somewhere in between, so in their case it would be possible, but a bit more painful, to part with, say, two high-upside guys like Spencer Jones and Brando Mayea for Giolito.
So the Rays would figure to be the favorite for the top pitcher on the market. For E-Rod, the door is open a bit wider, but theoretically they could get him as well, for similar reasons – they have more capital to play with than the other teams do. They're clearly in the driver's seat here.
The second-tier starters
These guys come with various degrees of performance quality, injury risk, and contract baggage. Zach Greinke is a big name from the past, and likely future Hall-of-Famer, but he's 39 and barely getting by. Lance Lynn should have a few suitors if the White Sox dangle him, but he got off to a rocky start this year and is just now righting the ship.
Perhaps the most intriguing arms will come from San Francisco, assuming the Giants admit defeat and listen on them. All four are on short-term contracts, so it would make sense to do so. Alex Cobb is having a fine year, and boasts enough of a track record to suggest he'll continue being reliable, if not an ace, for another team. Alex Wood, Sean Manaea, and Anthony DeSclafani are all serviceable back-end guys at this point.
Is this the year the Nationals finally have a shot to shed Patrick Corbin's contract? He's having his best year since 2019 so far, albeit with numbers that are just mediocre rather than awful. To move him, then, the Nats would likely have to eat around $40M of the $52M+ he's still owed to get much of anything back. That's certainly possible.
Among the rest: Jordan Lyles has been one of the worst starters in baseball this year, so it's hard to envision much interest in him, especially given that he's overpaid; and Brad Keller, Mike Clevinger, Matthew Boyd and Trevor Williams are below-average innings-eaters at this point. The market for them figures to be tepid at best.
Two racehorses, too many teams
So at this stage of the season, the trade market for starters looks like a two-horse race: The White Sox and Tigers have the two best rental starters, and several contenders with serious needs will be trying to outbid each other for their services. And since the Rays have the most capital to trade, my money's on them to get at least one of them. As we get closer to the deadline, their prices, if anything, might rise a bit more, favoring Tampa further.
The rest of the pool of available starters will get scattered around to the other contenders, and with a more balanced relationship between supply and demand, the prices on those arms should be more reasonable.
NEWSLETTER? SURE, SIGN ME UP!