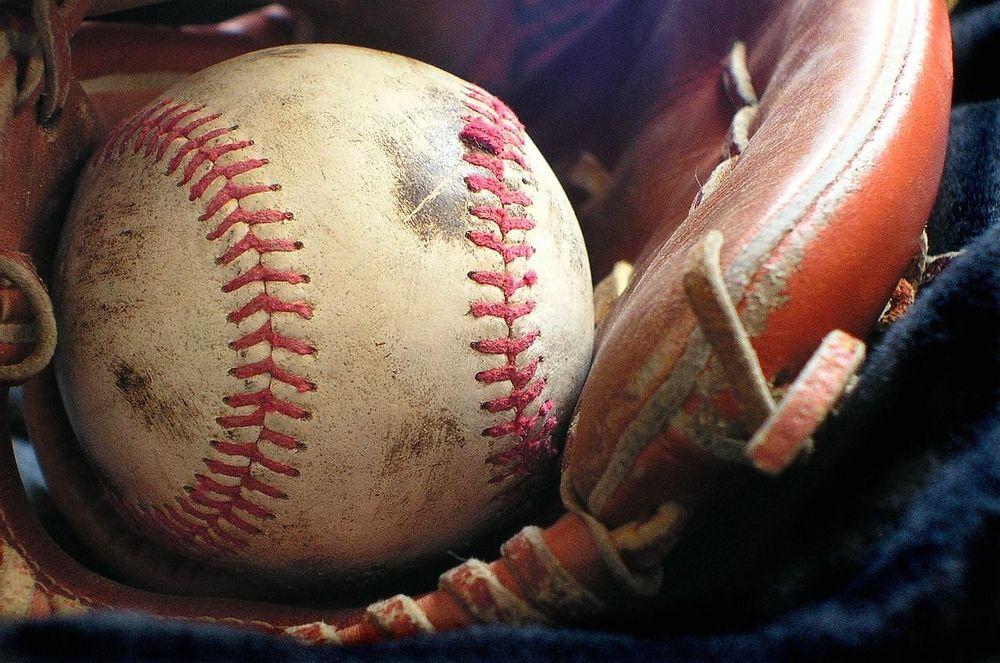 What's Next for the Mets and Padres?
Please note that values may have changed since the time of proposals. All stats are accurate prior to play on 7/7/23.
Steve Cohen's Mets and Peter Seidler's Padres have spent the last few years flexing their financial muscles to a historic degree. But to this point, they have not seen anywhere near the return on their investment that they were expecting. Both teams are well below .500 and sitting fourth in their respective divisions. So what's next? Will they cut some of their losses at the trade deadline or double down?
The Mets
Luckily for us, Cohen has already started to play his hand. First, when trading infielder Eduardo Escobar to the Angels, the Mets ate the remaining ~$5.5 million on his contract to improve their prospect return. The move also opened up more playing time for former top prospect Brett Baty. Then, New York swung a deal with the Mariners for a solid reliever in Trevor Gott. They also picked up Chris Flexen's contract (roughly $4 million remaining) to lower the prospect cost.
For the Mets, one thing seems clear: they're going to continue to spend. Whether they are buyers or sellers, Cohen is willing to pay contracts down to either decrease the prospect cost of a deal or increase the prospect return.
If they want to make a second-half push, the biggest thing the Mets need is for their players to perform. There aren't trades to be made to upgrade over Jeff McNeil, Starling Marte, Justin Verlander or Max Scherzer. The team needs those All Star-caliber players to start performing closer to their career norms.
That being said, there are certainly other points of weakness. The Mets bullpen has been the second-worst in baseball this year, just a half-win better than Oakland's, according to FanGraphs. Even after Gott, they'll need to add multiple arms. The rotation, surprisingly, has been nearly as bad, and even penciling in rebounds for Verlander and Scherzer, the team needs a reliable back-end arm, if not a mid-rotation option. Baty will need to step up at third base in the wake of the Escobar trade, or that could be another spot the Mets address externally. And their DH production has been middle of the pack, but there are internal options: either better performance from Daniel Vogelbach and Mark Canha at the major league level, or perhaps one of Mark Vientos or Luke Voit waiting in Triple-A.
Let's start in the bullpen, which should be the easiest need to address. A couple of reliable middle relief arms could go a long way for this group. Here are a pair of lower profile options from users Zimme321 and Trs86, which would allow the team to add righty Keynan Middleton ($4.0M current median trade value) and lefty Sam Moll ($9.1M) without digging too deep into the farm system:
But there's certainly room to go bigger. As it stands, manager Buck Showalter can only trust David Robertson, Adam Ottavino and Brooks Raley in high leverage. And even among those, Ottavino has a 3.86 ERA and has been below replacement level according to FanGraphs and both Robertson and Raley are outperforming their peripherals by a decent margin. A solid late-inning arm is a must.
While the specifics of this proposal aren't perfect, I think there's something to the framework of this deal from user ej1207. It would have the Mets taking on Josh Bell's (-$11.6M) underwater contract from the Guardians - also adding another DH option for New York - and, in doing so, lower the prospect price of a reliever like James Karinchak ($4.1M) or Nick Sandlin ($6.2M). I think Cleveland would need something more attractive in return (after all, they're closer to a playoff spot than the Mets are!) but something along these lines would certainly fit the Mets' MO:
Or, if the Padres lean toward selling (more on them later), perhaps there's a deal to be made there for Josh Hader ($3.9M). This proposal, from user TimFrith24, has the Mets adding the lefty in exchange for a big league arm in David Peterson ($9.4M) and a prospect. There are other ways you could go for the return here, but Hader (and his remaining ~$6 million in salary) to the Mets is an intriguing fit:
Moving to the rotation, impact additions are harder to come by. The Mets cling tightly to their top prospects, likely leaving Shane Bieber ($28.4M) or Dylan Cease ($55.0M) off the table. Marcus Stroman ($6.6M) likely isn't a fit given his history with the team, but Lucas Giolito ($12.0M) could be an option, as could Eduardo Rodriguez ($5.8M), though the latter's opt-out complicates matters. There are also a handful of back-end options - Lance Lynn (-$0.2M), Jack Flaherty ($4.8M), Paul Blackburn ($9.2M) - but if the Mets want to aim a little higher, I'm a fan of this proposal from user degreat48, in which New York would add Jordan Montgomery ($11.5M), as well as Steven Matz's (-$7.0M) underwater contract, from the Cardinals in exchange for Tylor Megill ($9.3M). The Cardinals are in last place and need long-term answers in the rotation, and Megill is at least an interesting option. The Mets could either talk themselves into Matz returning to form in the Big Apple, or just cut him as they did with Flexen:
The offensive market is a bit weaker. Barring a surprise megadeal for Juan Soto ($59.8M), there are few (if any) star-level hitters available. The good news is, short-term DH solutions are never too hard to come by. The Mets could take a chance on late bloomers Brent Rooker ($14.0M) or Joey Meneses ($2.4M). If the Mariners sell, Teoscar Hernandez ($4.2M) and his $6 million remaining salary could be a fit. But my favorite match is Jeimer Candelario ($7.1M), who provides insurance at third base if Baty doesn't perform. Candelario is one of the better rental hitters available, so there will be competition, but he still shouldn't break the bank in terms of prospect cost.
And then there's Shohei Ohtani. At $49.4M, his price is massive as a rental, and he is highly unlikely to give any kind of discount to an acquiring team once he hits free agency this winter. Then again, he's such a special player that, for the right team, he could very well be worth that price and more. But are the 2023 Mets the right team? Don't count out Cohen, but as long as the team is 18 games back in the division and 7 back of a Wild Card spot, it's tough to see them moving significant young talent for any rental, even one as incredible as Ohtani.
If the Mets decide to sell, they could drastically change the entire trade market. Any moves would certainly be made with 2024 in mind, so don't expect them to entertain offers on Kodai Senga, Brandon Nimmo, Francisco Lindor or even Pete Alonso. But a handful of other fascinating names could certainly be in play.
The two headliners are Scherzer (-$9.6M) and Verlander (-$34.9M). If either (or both) became available, they would add a true frontline option to a low-supply, high-demand starting pitching market. But they both come with similar warts. They're each owed approximately $20 million down the stretch, plus another $43.3 million in 2024 (and a potential $35 million in 2025 for Verlander, if his option vests). They're also performing below their own lofty standards, leading many to question whether it's just a cold stretch or the beginning of the end (Verlander is 40, Scherzer will turn 39 later this month). And to top it all off, both have no-trade clauses.
Still, if available, teams will be interested. Scherzer is likely the easier of the two to move, since he is a year younger and isn't owed any money in 2025. But in either case, Cohen will have to eat a good chunk of change, and likely not just for 2023.
User Zimme321 has an interesting proposal involving Scherzer and $65 million in cash - his entire remaining contract - heading to the Orioles in exchange for a package headlined by top outfield prospect Colton Cowser ($26.5M). While it doesn't seem likely the Mets would eat Schezer's entire contract, something in this framework could make sense on both sides. The upstart Orioles have plenty of bats but haven't yet developed an ace, and the Mets would add another blue chip prospect to what is starting to look like an exciting young core:
Other big-budget teams like the Yankees and Dodgers also make a lot of sense for Scherzer or Verlander. But depending on how much cash the Mets will cover, even some smaller market teams could become intriguing destinations. Either way, even if the Mets do decide to sell, it would be very surprising if both Scherzer and Verlander were moved.
Beyond those two, Carlos Carrasco (-$3.9M) is another veteran arm who could become available, though he has struggled in 2023 as well. Tommy Pham ($0.5M) could return a nominal prospect as a rental bat. Starling Marte (-$32.4M) is another popular name, but again, New York would need to pay down his contract. He does have some field value remaining, though, so doesn't make as much sense in a pure bad contract swap, such as a deal for the Yankees' Josh Donaldson (-$15.6M).
The next most interesting trade chips are the Mets' few viable relievers. Users zach_keith2, ej1207 and JOFPER13 each have a proposal involving, respectively, Raley (-$0.4M) and Robertson ($1.4M) to the Reds, Ottavino (-$2.5M), Marte and cash to the Rangers, and Ottavino, Canha (-$2.1M) and cash to the Brewers:
If the Mets did opt to sell, the focus would likely be to save at least some amount of cash, but covering salary when necessary to maximize returns. This would allow the Mets to try again next offseason on two fronts: freeing up cash to spend in free agency, but also adding to the farm to facilitate future trades.
The Mets' two recent trades indicate they are more inclined to buy than to sell. But if they don't turn it around in the coming weeks, they could opt to cut their losses and trade a few of their more notable players.
The Padres
On the surface, the Padres are in a similar spot, owning the third largest payroll in the league (behind just the Mets and the Yankees) and sitting well out of a playoff spot despite a roster clearly built to win now. But there are some important differences that make their deadline decision just a bit more murky.
For one, San Diego is not New York. For another, Peter Seidler is not Steve Cohen. While Cohen's spending spree was expected, Seidler's continues to be a surprise. Many have questioned whether this level of spending is sustainable in a relatively small market like San Diego, and despite his spending Seidler has not been a very public figure for the Padres, leaving it reasonable to question exactly how far he is willing to go, especially with the recent Bally Sports issues cutting into the team's TV revenue.
But on the field, the Padres might be in a better spot than the Mets. FanGraphs' Playoff Odds gives the former a 30.0% chance of making the playoffs, compared to just 19.6% for the latter. This is due in part to the presence of the Braves in the NL East, making a Mets division title all but impossible. In the NL West, the Diamondbacks have been a pleasant surprise, but the projection systems don't quite believe they're a superteam, which can also be said for the Dodgers and their battered rotation.
And, of course, there's the ever-aggressive A.J. Preller. Since taking over the reins in San Diego in 2014, he's made plenty of high-profile moves and doesn't have a lot to show for it, potentially leading to questions about his job security. Does this incentivize him to push all his chips in for one last hurrah? Or does he have solid enough standing within the organization to flip a few veterans for younger players and try again next year?
Unlike the Mets, the Padres haven't made any significant moves yet this season that could show us their hand. But just like the Mets, their biggest need is for their stars to perform. It'll be tough to make the playoffs with Manny Machado reaching base less than 30% of the time, Jake Cronenworth hitting below league average and Yu Darvish posting an ERA near five. These are all long-term pieces for San Diego who were signed to lengthy extensions last offseason. Simply put, they need to play better.
As far as positions to be addressed externally, the Padres have black holes at catcher (Gary Sanchez and Austin Nola splitting time) and DH (Matt Carpenter, Rougned Odor and the recently-DFA'd Nelson Cruz). They could also use another solid starting pitcher and a reliable right-handed reliever.
Unfortunately for San Diego, trade options behind the plate are thin. The biggest name is Salvador Perez (-$31.5M), but there's been no indication the Royals are shopping him, especially after naming him team captain this past offseason. And even if he is available, his performance this year has been subpar and he's owed another $20 million in 2024 and $22 million in 2025. Colorado's Elias Diaz (-$5.9M) is likely available, but is nothing to write home about. If the Cubs sell, they could move Yan Gomes (-$0.8M), but he is similarly uninspiring.
The only real interesting name is Travis d'Arnaud ($2.1M), but the Braves enjoy the depth and flexibility he provides behind All-Star Sean Murphy, so they'd likely need to be blown away to move him. The Padres may be best off acquiring a solid back-up and hoping for a second-half rebound from Nola.
One option to address the catching situation as well as the Padres' other needs is this proposal from user Mister_Yeet. The team would acquire a second string catcher in Andrew Knizner (-$0.3M), a late-inning arm in Jordan Hicks ($3.2M) and an affordable DH option in Juan Yepez ($1.9M) from the Cardinals in exchange for pop-up pitching prospect Jairo Iriarte ($8.9M). Knizner's recent groin injury complicates matters, and the Padres are likely looking to do better than Yepez, who has struggled in both the major and minor leagues this year. But Hicks for Iriarte is an interesting start, and there are other options St. Louis could add to balance the deal:
San Diego will likely be looking at similar targets for the rotation and bullpen as the Mets, though Preller's aggressive nature may make a Bieber ($28.4M) or Cease ($55.0M) trade more feasible, and Stroman ($6.6M) appears to be a better fit here as well. One under-the-radar option to round out manager Bob Melvin's starting five is one of his former players, A's righty Paul Blackburn ($9.2M). User WestCasey has the Padres adding the 29-year-old, who comes with two additional years of cheap team control, in exchange for three lower-ranked prospects. While Blackburn wouldn't make any headlines, he's a reliable back-end arm, and the familiarity with Melvin makes him a nice fit:
Again, there is considerable overlap between the Padres' and Mets' potential target at DH. If the Mariners sell (or shuffle pieces around) Teoscar Hernandez ($4.2M) would be a solid upgrade to the lineup, and as a rental still owed a decent amount of money down the stretch, the prospect price shouldn't be too steep. User OtisMarston suggests the Padres could add Hernandez in exchange for prospects Jakob Marsee ($2.1M) and Victor Lizarraga ($4.7M):
These moves would all be upgrades for San Diego, but they feel pretty conservative, especially by A.J. Preller's high standards. Jackson Merrill ($54.7M), Ethan Salas ($25.7M) and Dylan Lesko ($20.6M) form a trio of blue-chip prospects that could facilitate a blockbuster deal if Preller truly wants to go all-in. For example, this proposal from user vagrant317 has the Padres sending Merrill to the White Sox for right-handed pitcher Dylan Cease ($55.0M) and catcher Yasmani Grandal (-$5.7M). While he hasn't quite been the Cy Young contender he was in 2022, Cease is still a very talented pitcher and comes with an additional two seasons of team control. Grandal has shown his age in recent years but projects to be more valuable down the stretch than either of San Diego's current backstops. For the White Sox, Merrill would pair nicely with top prospect Colson Montgomery to form an exciting middle infield of the future. This deal is just one example of the type of splash the Padres could make if they're really not holding back:
As sellers, the Padres would be fascinating. Machado, Tatis, Darvish and Xander Boegarts are locked into long-term deals and aren't going anywhere. But they would likely offer the best rental reliever and starter available, between closer Josh Hader ($3.9M) and the red-hot Blake Snell ($8.6M). Ha-Seong Kim ($13.2M) and Seth Lugo ($3.1M) would have suitors, as would a few of the team's veteran relievers. Sanchez ($1.9M), Odor ($1.6M) and Carpenter (-$7.1M) could even find a bench role on a contender.
And then, of course, there's Juan Soto ($59.8M). The Padres acquired the slugger a year ago in one of the biggest blockbuster trades ever, and despite a couple cold months, he still looks like a generational hitter. He's under team control through 2024, so how could Preller possibly turn around and flip him so quickly?
It all comes down to Peter Seidler. Soto is owed roughly $8 million down the stretch, and is due for a hefty arbitration boost in 2024, likely into the $30 million range. If Seidler gets cold feet about his heavy spending - and decides simply trading away the team's expiring contracts isn't enough - then Soto might be the next to go.
He would still command a haul. A year and a half of team control over one of the best young hitters ever, before he even turns 25, is worth a ton. A Soto trade could easily net the Padres multiple talented young major leaguers, allowing the team to try again in 2024 with the rest of its veteran core. Here are some example proposals for the Yankees, Rangers, Marlins and Diamondbacks from users ralphjones, cruisinSD and LevelHeadedTrader. If these feel like video game trades, then that makes sense - after all, Juan Soto is a video game player:
Beyond Soto, the Snell-Hader duo is compelling. The two make for very attractive trade candidates, either on their own or paired together. Both will be free agents following this season, and the Padres could pay down their contracts to maximize their return. User dajuba proposes sending the pair to the Phillies for Griff McGarry ($12.1M) or to the Rangers (with cash) for Owen White ($22.7M), while cruisinSD has Snell as a fit for the Orioles in exchange for Cade Povich ($5.6M) and Dylan Beavers ($4.2M) (in addition to the aforementioned Hader-to-New-York proposal from TimFrith24):
Infielder Ha-Seong Kim ($13.2M) is equally fascinating. The 27-year-old is a well-rounded player, blending excellent infield defense with power, speed and on-base ability. He's owed only a few million down the stretch, and is under contract for 2024 at an affordable $7 million (plus a 2025 mutual option at the same rate, unlikely to be exercised by both ends). His infield versatility makes him a solid fit for most contenders, but he'd be particularly interesting for the Mariners, who could headline a deal with outfielder Gabriel Gonzalez ($7.8M), righthander Bryan Woo ($8.3M) or infielder Tyler Locklear ($7.8M).
Rounding out San Diego's list of possible trade chips are righties Seth Lugo ($3.1M) and Michael Wacha ($5.6M), who have both pitched well this season and could each net a lower-ranked prospect. Wacha, however, was recently placed on the injured list with shoulder inflammation, which figures to make a deal less likely.
—
It's tough to say anything definitive about either of these teams at this point, as they still have a few weeks' worth of games between now and the deadline, and their performance in those games could significantly impact their decision. Both teams obviously want to be buyers - Cohen and Seidler didn't spend more than $250 million on each of these teams for them to lose - but they'll also need to consider the team's positioning for 2024 and beyond.
Barring a total collapse, buying seems like the correct choice for the Mets, given the composition of their roster and Cohen's seemingly limitless funds. But it's a tougher call for the Padres, one that depends largely on just how far Seidler (and Preller) are willing to go.
NEWSLETTER? SURE, SIGN ME UP!